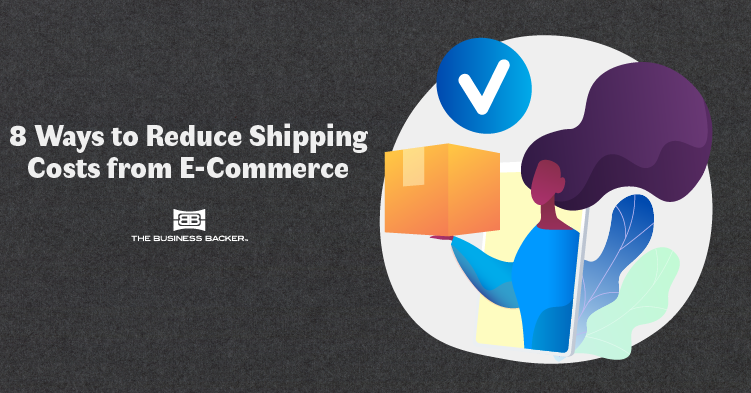 How to Save Money on E-Commerce Shipping for Your Small Business
Are you looking to expand your business or pivot to an online retail store? No matter your industry, shipping costs can have an enormous impact on your bottom line. As demand for shipping logistics companies skyrockets, delivery service prices are also expected to rise in the near future.
While it might seem like affordable home delivery is out of reach, there are plenty of ways that online stores can lower costs. Read on for eight strategies that can help your business save money on e-commerce shipping.
1. Offer Store Pickup
Local customers may prefer to drive to a physical store in order to avoid a delivery charge and obtain their orders sooner. A store pickup program can also help you save time and materials from packing and shipping orders. If possible, allow customers to buy or reserve products online and pick them up at your business.
2. Include Shipping Costs in Pricing Structure
Another strategy to help you save money on shipping is to adjust pricing to include the average or a portion of the cost of shipping an order. Small price increases spread across your inventory may also help prevent your company from absorbing additional overhead costs associated with delivery.
3. Incentivize Free Shipping
According to recent data, 79% of customers are more likely to shop online for free delivery, while another survey suggests that 75% of customers expect free shipping for orders of $50 and under. While this amount may not make sense for your business, you can still incentivize free delivery over an appropriate threshold. Proper pricing may also encourage shoppers to buy more items in order to meet the free shipping amount.
4. Use a Postage Scale and Meter
Postage scales and meters weigh packages and automatically apply the exact amount of postage necessary for transportation. Not only can an in-house postage scale and meter help you save time, but they can also help you avoid paying extra for postage and having to guess the weight of your parcels.
5. Use Recycled Packaging Materials
Packing materials may not seem like a costly expense, but you can find a lot of shipping resources for free. Recycled material, such as cardboard boxes, shredded paper or even reusable delivery crates can help you save money over new packing supplies. You may be able to work with an inventory supplier, manufacturer or establishments like grocery stores to source recycled shipping material for safe delivery.
6. Work Directly with Shipping Vendors
If you're not able to find a favorable deal with big-name logistics corporations, you might have better luck with a local or regional shipping vendor. Look for delivery service companies in your area to find potential partnerships that can help you save money. While it's not a guarantee you'll be able to secure more favorable rates, it doesn't hurt to ask!
7. Use Coordinated Delivery Services
Nationwide brands like FedEx and UPS often work with the United States Parcel Service for coordinated shipping services. This means that the participating brand initiates and transports a package, then transfers the parcel to a local post office for delivery completion. These coordinated services are generally less expensive but take longer to arrive than standard shipping.
8. Explore Product Dropshipping
Depending on your business, a dropshipping agreement could help you eliminate shipping costs and the need to store physical inventory at your location. Dropshipping is a sales fulfillment process in which a retailer sells a product and passes the order fulfillment process to a warehouse, manufacturer or other third party for shipping.