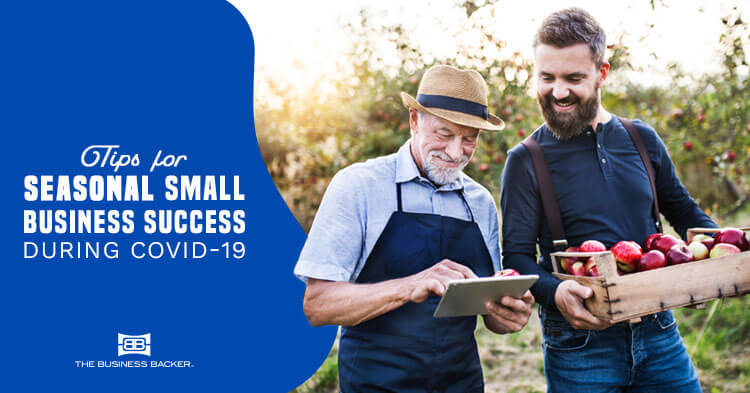 How Summer Seasonal Businesses Can Find Success During the Recession
Seasonal small businesses rely on a short window of time to interest customers, bring in business, and make their yearly revenue. Therefore, a recession during their high summer season can threaten that window if they aren't prepared to handle it. Yet, it's the reality small business owners across the country face this summer in the wake of the COVID-19 pandemic.
Below, we're sharing tips on how summer businesses can find success, and even grow, despite the current recession.
Market effectively
Marketing is often a luxury during times of recession. Many businesses put their limited resources into more secure areas of their organization. However, if you're unable to interest the tourists or locals who are the potential customers for your product or service, how will you make any revenue? You must market, but smartly, so you're getting the most bang for your buck during the working season. When other businesses are going quiet and allocating their money more cautiously, this can be a great opportunity to get your name out there with relatively lower levels of competition.
Use local advertising channels, like billboards, hotel brochures, and radio ads, as well as online ads on travel sites like TripAdvisor to interest anyone traveling into town for the season. You can also rely on social media and current customers to provide free promotion of your business. Host giveaways to spread your brand name, and encourage followers to tag your business when they use your products. Investing in cost-efficient marketing will ensure customers come through your door and boost your cash flow, despite the recession.
Understand your finances
In the midst of a recession, it's imperative that you understand your cash flow and projected finances so you can adapt your plans as needed and ensure you're staying profitable. If you don't feel that you have a strong grasp on your finances, take action as soon as possible so your summer season stays successful.
If you're unable to get to the bank, utilize online banking made specifically for small businesses so you can regularly monitor your cash flow and payments. If your documents are disorganized, scan them and organize them in an online folder for easy reference during your busy season. If you need any financial guidance, hire an accountant, financial advisor, or bookkeeper who can help you understand just what specific money management your business needs. These steps will make it easier for you to understand what's working in your business and what needs to change so you can stay profitable.
Offer discounts
It's not just your business that will be suffering from the economic downturn. Customers face layoffs and lower pay as well, so they're much more likely to be intrigued by businesses offering discounts than those still at full price. Discounts can be a great way to see a spike in business, but be careful not to let this become too familiar with your business, as it may affect your revenue in the long-term.
Consider adding sales or offering "buy one get one" tickets to your services during your peak weeks to draw in larger crowds. Then, drop prices drastically at the very end of the season in an attempt to clear out your inventory and grab any last-minute revenue. And, don't be afraid to add these into your marketing, too, so customers are aware of the deals.
Move some products online
If you are left with extra inventory at the end of the season, consider offering it online for visitors who didn't have the opportunity to shop while in town, or who couldn't afford their vacation entirely. Do you have any tourist-friendly merchandise, ice cream recipes, or virtual tours that you can sell on your site?
Moving some offerings online can open a diversified stream of income and help you obtain some money so you're not left with product and minimal profit. You can use a website builder to help you outfit your site to be shopping-friendly and share the URL on all your social media and marketing materials so customers are aware of your new offering.
Owning a seasonal business is often challenging, but doing so during a recession can be a unique struggle. Fortunately, there are steps you can take to protect your organization from the financial impact of the season and ensure a profitable summer.