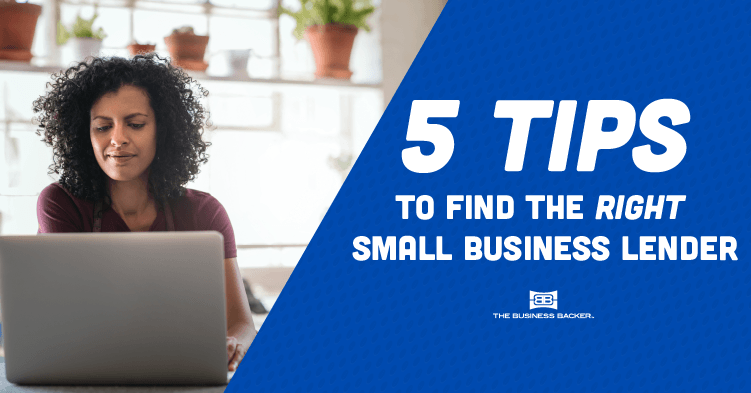 How to Pick the Best Small Business Lender
Small business loans are available from numerous sources, including banks and credit unions, state and federal governments, online lenders and more. With so many creditors and loan products available, choosing the best small business lender is no small task.
How do you know what to look for, and where can you find the information you need to decide? As a leading name in small business lending, we're here to help. Read on for our small business lender checklist to help you find the best creditor for your needs.
1. Are They Reputable?
Before applying for a business loan, it's a good idea to make sure any potential creditor is trustworthy and able to deliver on their promises. Look for these signs when researching business creditors:
Positive reviews: Check websites like Trustpilot to read real customer reviews from people like you.
Business accreditation: Endorsement from organizations like the Better Business Bureau is another sign of a reputable lender.
Data security features: Additional software safeguards like McAfee SECURE™ and Norton Secured™ can help protect sensitive financial information.
Financial resources: The best business lenders truly value their customers. Some creditors provide a variety of educational resources, tools and timely blog posts to help them succeed.
2. Can They Meet Your Company's Needs?
A variety of business loan types are available to suit different commercial needs. Some of the most common types include business lines of credit, small business loans and SBA loans.
A line of credit is a form of revolving capital, which means that borrowers are approved for funding up to a certain credit limit. As the balance is repaid, that amount is available for reuse. This type is often used to supplement cash flow, purchase supplies and/or equipment.
Small business loans are issued in one lump sum, and are repaid in installments over time. This form of credit is frequently used to finance larger projects, like relocation, expansion, renovation or other expenses that require up-front capital.
SBA loans are not issued directly through the Small Business Administration, but they are guaranteed through this federal agency. Since creditors assume a reduced financial risk compared to non-guaranteed loans, SBA loans typically have more attractive rates and terms. Though qualifications will vary from lender to lender, this funding method typically has some of strictest loan approval requirements, like high business and personal credit scores, minimum annual revenue and/or collateral.
Consider the following areas when evaluating your business funding needs:
Loan type: Does the lender offer the right type of loan for your business?
Loan amount: Is the credit limit or loan principal sufficient for your business's needs? Some lenders may be able to offer a higher business loan amount, if necessary.
Loan terms: Can your business reasonably afford the repayments for the entire loan term? Make sure to account for any slow season(s) and/or upcoming expenses in your updated budget.
3. Do You Qualify?
Business loan qualifications can vary widely from lender to lender, which are usually listed on a creditor's website, application and/or FAQ page. Traditional funding sources like banks and credit unions often have more rigorous loan approval requirements, including a higher annual business income, credit score and/or collateral. Read this funding guide for more information about options and alternatives if your business doesn't qualify for a loan.
4. Are They Accessible?
Though you may not actually need to contact your creditor, it's a good idea to make sure customer service is available in case you need to reach them in the future. You can typically find the following information on a top lender's website:
Call or email for assistance: Look for a variety of methods to contact customer service in case you need help with your account.
Loan accommodations: If you're unable to make a payment, some lenders may be willing to adjust your repayment schedule in order to help ease a difficult financial situation.
On-the-go access: An easy-to-use smart phone app lets you manage the account from practically anywhere.
5. How Long Does the Process Take?
The amount of time it takes to apply for a loan and receive funds, if approved, can vary widely. Top lenders offer time-saving features to help you get the funding you need, when you need it. Consider the following areas when choosing a lender:
Quick application process: Top business lenders often have a headache-free application process.
Fast funding: Some business creditors may be able to fund loans much faster than traditional funding sources, like banks and credit unions.
Keeps pace with your business: Leading business lenders can help deliver the funding their customers need, when the need arises.
The information in this article is provided for educational and informational purposes only, without any express or implied warranty of any kind, including warranties of accuracy, completeness or fitness for any particular purpose. The information in this article is not intended to be and does not constitute financial, legal or any other advice. The information in this article is general in nature and is not specific to you the user or anyone else.