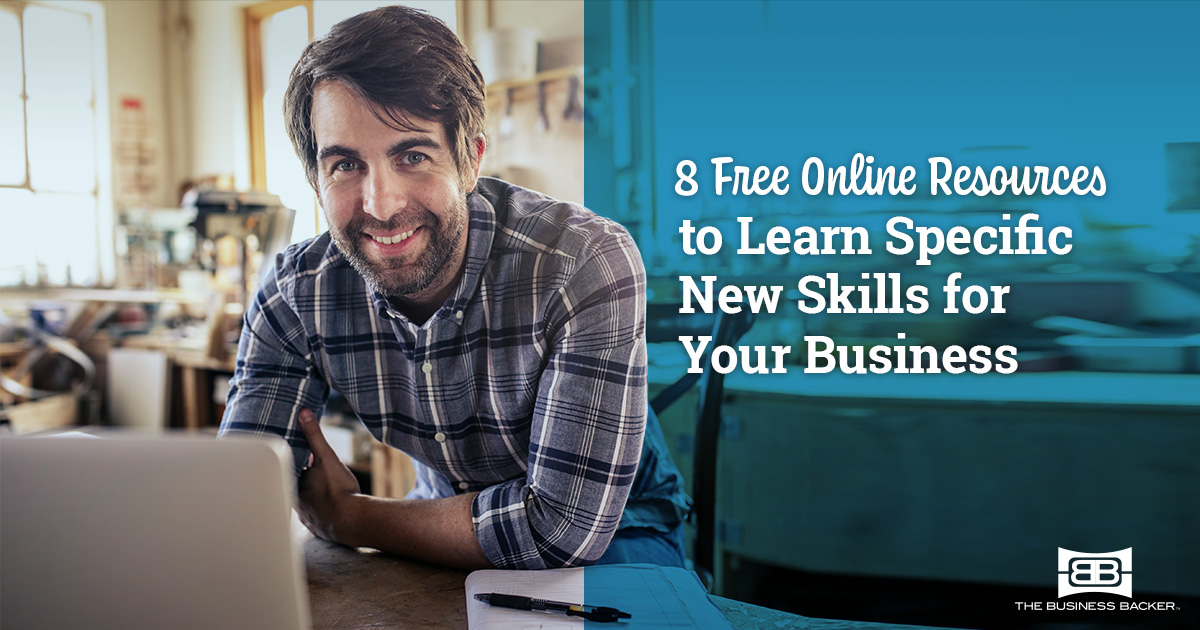 Essential Free Resources for Small Business Owners
As a small business owner, you probably don't have a lot of time off. Between the everyday responsibilities, behind-the-scenes maintenance and planning for the future, downtime is understandably hard to come by.
You may also have the responsibility equivalent to several people's jobs at other companies, like that of a marketer, accountant and manager. Though you may have employees or the business acumen to help you along, free business advice, resources and tools are always useful. We've rounded up eight of the best free resources to learn specific skills to start, manage or market your business.
Tools for Getting Started
If you're in the beginning stages of planning, researching or forming your small business, the U.S. Small Business Administration (SBA) is an excellent starting point.
1. Conduct Market Research
If you have a novel business idea but aren't sure where to start, market research can give you a glimpse into consumer habits and buying trends to fine-tune your plan. This helpful guide will walk you through how to start a market research campaign. It's full of suggestions, statistics and factors to consider before you start.
2. Write a Business Plan
Your business plan is more important than you think. Not only is it a roadmap for the early stages of your business, but actually committing your ideas to paper can help you formulate and execute them properly. Many lenders require your business plan for small business loans to ensure you're a responsible candidate. You'll want to take your time writing your business plan, as it's a means of communicating your ideas to stakeholders. A well-formulated business plan can guide your decisions as you get your business started. The SBA has excellent resources for writing an effective business plan. With various formats, content requirements and definitions, as well as examples of business plans, the SBA website is essential for budding entrepreneurs.
Budgeting Resources
Once you have a solid business strategy, you'll need an idea of what's required to operate your enterprise. These resources can help you get a firmer grasp of what you can afford and what expenses to prioritize based on your business budget.
3. Acquire Business Accounting Fundamentals
If you don't have an accountant or a bookkeeper, you can take a focused online course for a deeper understanding of business accounting. With so many courses available, you're likely to find one that not only fits your schedule but meets your specific business needs as well. Though many courses are free, you may need to pay a fee to complete specializations, certificates or programs.
4. Create a Business Budget
Even if you're not a "money person," it's essential to stay informed of your business' bottom line. This helpful business budget template makes it easy for you to get a better picture of your business' financial wellbeing at a glance. Use the web form or download a worksheet to quickly create and manage your organization's budget.
Website Basics
If you have a small, lean team, it can pay to learn how to adjust, edit or code something yourself. While you can always hire a professional for larger, more time-consuming or higher stake projects, minor website issues won't have to wait if you have the know-how to do it yourself.
5. Pick Up Photoshop Skills
Photoshop can take years to fully master, but you can learn the basics as needed directly from the source. With a huge variety of easy, step-by-step tutorials and videos for beginners to experts, you'll likely find just the video you need for the task at hand.
6. Master Coding Fundamentals
While you could pursue a college degree to learn how to code, you can teach yourself the fundamentals and work as you learn. There's a plethora of online sources, but Codeacademy is one of the leading resources for beginners to learn code as you work at your own pace. Though most of their material is free, you can access premium content for a fee.
Management Resources 
You can find plenty of courses, blogs and other guides to build your management soft skills if you need help in those areas. If your business is very small, you may be responsible for some human resources-related matters that are new to you. Building a team, delegating work, providing feedback and performance management can be tricky areas to navigate for new entrepreneurs.
7. Give Negative Feedback

One of the most dreaded responsibilities of managing a team is giving negative feedback. But if your concerns fall on deaf ears, you've not only wasted your time, but have likely offended an employee you were trying to help. That's why providing feedback effectively is worth the extra time and preparation.
8. Conduct a Performance Review
Performance reviews are more formal meetings with your employees to discuss potential issues, solutions, goals and expectations at the workplace. They're helpful not only to you as a manager, but to your employees who want to improve and grow within your organization. Performance reviews can be challenging if you have limited facetime with an employee or if they're struggling on the job. This great how-to guide has tips on how to conduct an effective performance review that results in clear, actionable takeaways without wasting time.