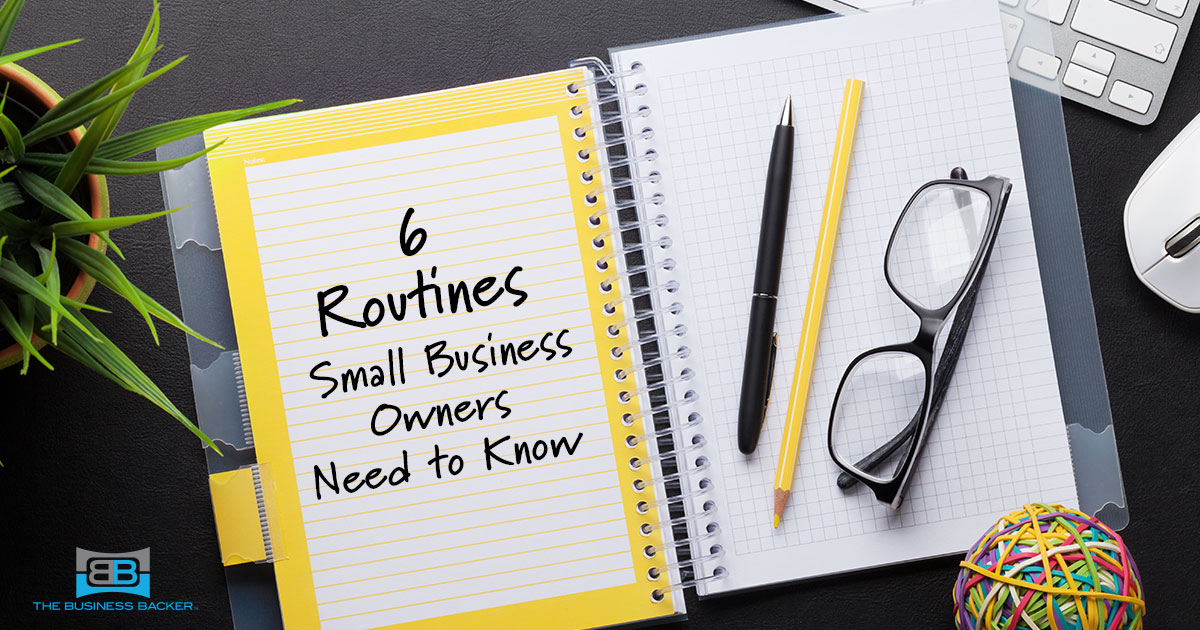 Develop Routines to Streamline Your Business
An efficient business operation comes as a direct result of the organizational processes that have been instilled and reinforced daily. When a business is struggling operationally, it's typically a direct result of a lack of organization and structure. If you find that your business and employees are not able to maintain direction and order, developing set routines can help encourage change and positive growth.
Analyze the Current State of Business
In order to make the appropriate changes and properly diagnose issues for any business, take time to study the existing business structure and workflow. First, observe, take notes, and pay close attention to the behaviors of employees in the business. Study the processes they use and the actions they take throughout the day to do their job or solve problems when they arise. From there, survey your trusted employees and talk with upper management about areas of weakness in the company in order to determine top areas of concern. Set attainable goals for improvement based on the research you have done. This will be your baseline; it's a place to reference back to while implementing new procedures and protocols.
Adopt Internal Workflow Software Tools
A great way to follow projects internally and ensure they are being completed on time is to utilize a task management tool. There are additional tools that employees can use to track their time spent on an individual task. A time tracking tool allows employees to self-manage their productivity while providing valuable information to managers about their workflow.
Internal chat software is also extremely beneficial for quick and easy communication between team members, compared to emailing back and forth. This is an incremental adaptation that can help declutter your inbox and save your employees hours by the end of the week.
Create a Payment and Billing Schedule
The last kind of stress that you want on your mind daily is anxiety about money and bills. A great way to avoid this altogether is to ensure your cash flow is consistent, your books are accurate, and payments are made on time. If you're struggling financially, it might be beneficial to meet with a financial advisor who can help you create a payment schedule based on your bills and make recommendations moving forward.
Another great way to stay on top of your finances as a business owner is by utilizing a banking app with no hidden fees to help you manage your money from anywhere. Mobile banking provides the freedom and flexibility to spend and save on-the-go while helping you stay on track and feel in control of any transactions made throughout the month.
Automate Email and Social Media Marketing
To further encourage quick and effective messaging, businesses can benefit from online marketing tools with scheduling and auto-posting features. Hootsuite and Buffer for Business are examples of social media management tools many businesses use to plan out content, schedule automatic posts, and allow the system to do their work for them.
Scheduling marketing and social media efforts ahead of time is a way to prevent inaccuracies and promise timeliness even when things come up throughout the day. If your business uses email marketing campaigns, MailChimp or a similar tool can help streamline the process by creating templates, scheduling campaigns and generating reports.
Address Company Meetings and Calls
Meetings throughout the day should be productive, time-effective, and provide those in attendance with actionable steps to take. Your business meetings and calls should not impede on your day or feel like a waste of time. Prioritize important, mandatory meetings and eliminate meetings where no outcome is reached. These are timewasters and will hinder the structure and efficiencies of your business.
When planning a meeting or company conference call, schedule well in advance if possible and create a meeting invitation to send to employees. Google Calendar has so many amazing functions — like the ability to schedule and share meetings or internal events and allows others to accept or deny the invitation. You can also view other employees' calendar events, so there should be limited scheduling overlaps. Before the meetings, Google Calendar sends a notification if you accepted the invitation, which is a great reminder when your day becomes hectic.
Invest in Your Employees
Who you hire can quite literally make or break your business. Hiring based on experience is important; however, that alone will not keep your business running smoothly. Create a work environment that promotes professional development, personal growth, and continual education. Instead of hiring more people, place the focus on retaining those already working for your business.
Provide employees with opportunities for continual learning and skill-building. If your budget allows, attending company workshops or conferences can help foster a positive company culture. Another way to inspire employees is to bring in relevant speakers or professionals with experience in your industry who can offer their knowledge and perspectives. It can be a waste of money to hire and train someone who will shortly leave the company. Developing regular engagement and learning can really impact your employees and allow them to feel happy and productive at work.
A great plan is only exceptional when it's used daily in practice and continually revisited. In order to streamline your business and effectively manage operations, it's imperative that you regularly research, refine and revisit your approach to business. Adapting more automated processes will help manage time and simplify efficiency, improve management practices, and establish a consistent business workflow. Recognizing areas of improvement and restructuring will help your business grow overall as you continue to learn and improve with each step.