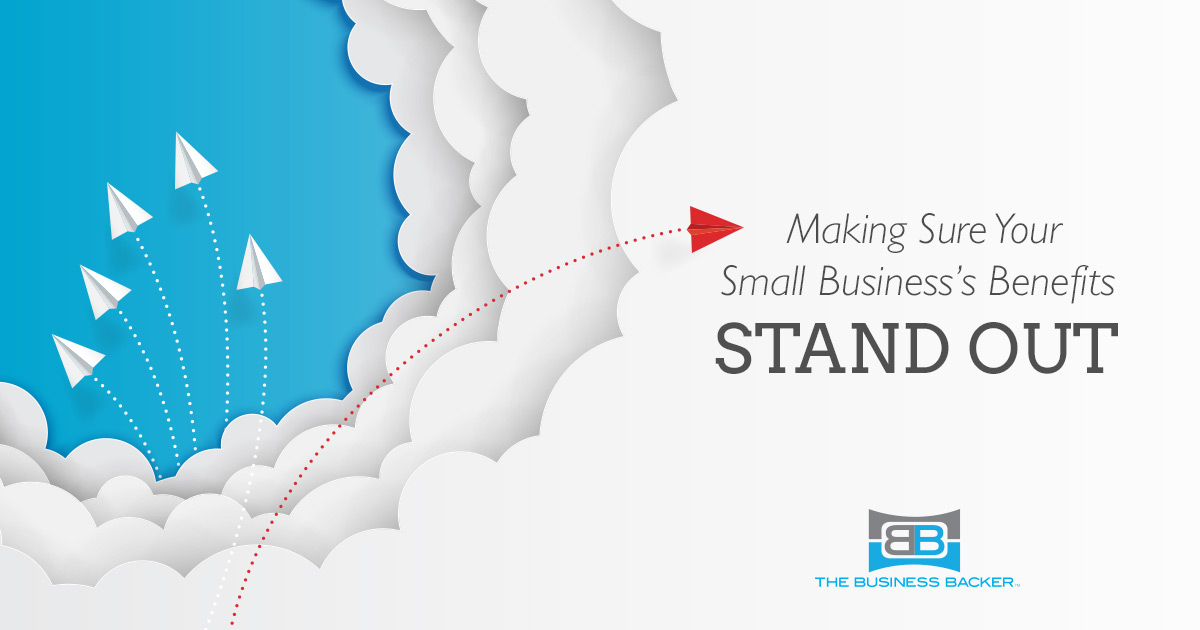 The Best Benefits for Employee Retention
There's a benefits competition going on among many American businesses. Google offers perks like free meals, massages, childcare, and even oil changes. SC Johnson & Son tries to top that by offering an on-site concierge who does everything for employees from picking up groceries to taking their cars in for maintenance. And Adobe showers parents with benefits like 26 weeks of fully-paid maternity leave, 16 weeks of paternity leave, and up to $25,000 in reimbursements for adoption or surrogacy costs.
So how's a small business supposed to compete with these types of mega benefits? You don't have to. Your objective is simply to provide the right benefits for your employees.
You can start the process of improving your benefits by asking your employees what they value most. If they say that your current 401(k) benefit is most important, consider improving it. If they say their most prioritized benefit is one you don't currently offer, it's probably time to see how you can add it.
The point is that your business's benefits should be employee-driven. You could spend a small fortune providing benefits that you think are great, but if they don't resonate with your employees, it's money wasted.
Of course, small business owners should still have a say when it comes to benefits. Just make sure it's a conversation, not a lecture. Seek all the input you can before making decisions. Then follow up to see how your implementations have been received. Don't hesitate to amend or eliminate a benefit that isn't well-received by your people.
Your goal should be to find benefits that resonate from top to bottom throughout your company. Sure, not everyone is going to love every benefit. But if the majority of your employees agree with the majority of the leaders that a benefit is valuable, you've struck a wonderful chord.
Which Benefits Do Employees Value Most?
As Forbes reported, "Engagement skyrockets when employee benefits represent values that both employers and employees share."
It's possible that some of the most impactful benefits won't even be particularly costly for you to provide. One area of focus should be making work more meaningful for your people. According to research, about 90% of American employees would take a pay cut if they could have a more meaningful time at work.
Identifying the Right Perks for Your Business
Small businesses are helping to provide meaning for their employees in diverse ways. Some do it by providing resources to improve their employees' financial wellness. Others focus on career development, which inspires their people to work toward a clear goal.
"Many job seekers are looking for offers that include career development among their perks," says Forbes. "These workers expect management to provide development programming in the workplace; employers know this, and they're competing to offer enticing opportunities for professional growth."
Another area of focus for many companies is wellness. The idea of promoting self-care has caught fire in recent years, with Apple declaring it as one of the dominant trends of 2018.
If you can foster a culture in your office where your employees believe you care about their health and happiness, you'll likely see improvements across the board. The fact is, employee burnout is a major problem for business both large and small. Not only does morale suffer, but productivity slumps and mistakes become more prevalent.
"Every manager should be aware of the signs of employee burnout so that they can take actionable steps to help employees," recommends Forbes.com. "You can prevent burnout by encouraging employees to relax and recharge–whether through mid-day breaks, building better sleep habits, flexible schedules, or utilizing paid time off."
Given the prevalence of burnout, it's important to review the ways your company approaches work/life balance. If you can enhance PTO for your people, do it. If you can make their schedules more flexible, make it happen. These types of improvements are clear indications that you prioritize your people over numbers. Obviously, every benefits change has to make sense financially for the company. But when you lean ever so slightly to the people side of things, the people involved can't help but love you for it.
So take a moment to talk to your employees this month. Find out which new benefits would make their hearts sing, while also looking to identify less popular offerings that could potentially be removed to make way for other improvements.
One final source of inspiration is to do an audit of your industry to see what benefits the competition is using to lure talent. Make a note of any benefits you could add to your lineup. You'll never be able to implement all the great benefits that others offer, but even if you add just one well-received benefit a year, your employees will thank you for it through their engagement, performance, and loyalty.
Written by Grant Olsen
Grant Olsen is a writer specializing in small business loans, leadership skills, and growth strategies. He is a contributing writer for KSL 5 TV, where his articles have generated more than 6 million page views, and has been featured on FitSmallBusiness.com and ModernHealthcare.com. Grant is also the author of the book "Rhino Trouble." He has a B.A. in English from Brigham Young University.