Online Business Loans for Easier Funding
A streamlined process to fulfill your financial needs.
Online Business Loans
The business financing landscape has changed rapidly in the past decade — and business owners know they have a number of options beyond the traditional bank loan. Many of these options can be found online in the form of a term loan, line of credit or a merchant cash advance. You may be able to obtain the funding you need in a shorter amount of time with an online business loan compared to a traditional bank loan. This funding is ideal for small business owners who need funding within a couple business days to complete major projects, quickly resolve unexpected expenses and ensure payroll is covered without any hassle. Online lenders are also often able to approve customers who wouldn't qualify for traditional business funding.
Benefits of Online Business Loans
Online business loans are popular amongst business owners because they offer benefits that traditional bank loans do not.
Speed
Approval decisions typically come faster than if you were to apply for a loan through a bank, credit union or the government.
Convenience
You can apply from most anywhere you have an internet connection, and minimal paperwork is required.
Transparency
Information and support are typically more readily available to answer questions as they arise.
Uses for an Online Business Loan
Online business loans allow you to find the right funding type for your business, and can be used to cover a number of financing needs.
New Business Opportunities
Online Business Funding Available Through The Business Backer
Fixed amount up to $200,000
Revolving credit line up to $100,000 offered through our partner Headway Capital
Purchase of future receivables agreement up to $200,000
From Application to Funding in 3 Easy Steps
Apply online.

One of our experienced Funding Advisors will call you shortly.

Receive a decision.

Your Funding Advisor will help determine the best financing option after you submit 3 months of business bank statements.

Receive your funds.

Sign your contract and receive funds as soon as next business day, if approved.‡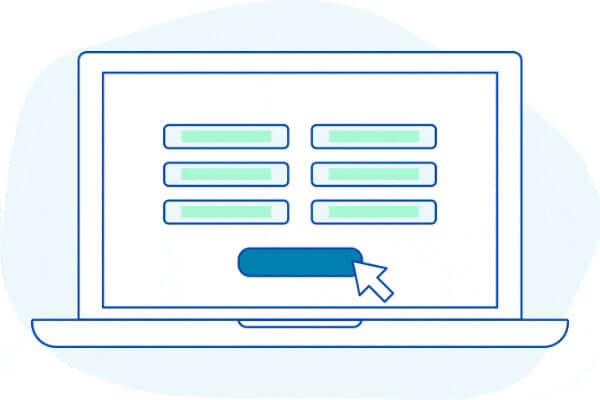 See What Our Customers Say About Us