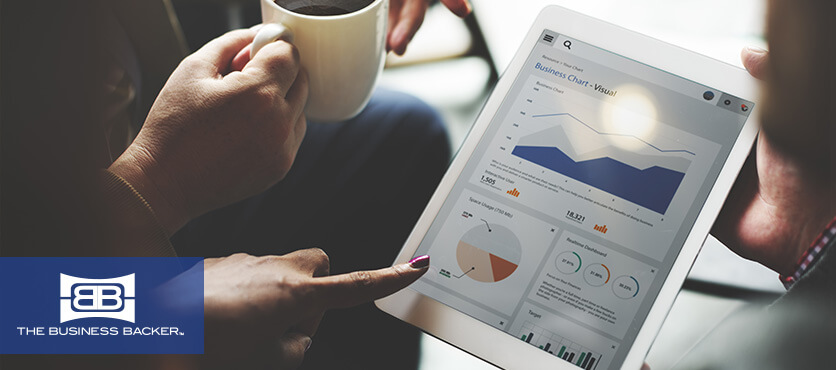 Monthly Challenge: Upgrading Your Business Technology
Digital engagement has been on the rise over the last decade and shows no sign of slowing. The 2016 holiday season shopping numbers revealed that online shopping volume had once again surpassed that of in-store shopping.1 Macy's announced in early 2017 that it would be closing many of its stores to focus on their online marketplace.
The ease of online shopping and digital advances has forever revolutionized how we sell our products and services to our customers. These digital upgrades are not just limited to the customer-facing aspects of business, but involve the day-to-day tasks of many small business owners. Is your business keeping up to speed? Here are a few areas to focus on to upgrade your business's technology and stay ahead of the curve.
Search Engine Optimization (SEO)
Do you ever wonder why your competitor is listed above you in search results? They probably have an SEO strategy in place. Your rankings in a Google search are based off of several factors, all covered by SEO. Improving may lead to better rankings, and, as a result, better customers and higher conversions. If you run an online business, SEO is crucial to your success. If you own a brick-and-mortar store, it's still very important, but your strategy will differ (i.e. focusing on local searches). Get the boost your business needs with some SEO basics.
Credit Card Payments
Cash-only payment isn't the most customer-friendly policy anymore. In a world where it's more common to carry a debit card than it is to carry cash, cash-only policies have become a burden on the customer. Consider transitioning to cash and card to better service your customer base. Products like Square make it simple to accept customer payments with a smart phone or tablet. You can even set up a custom checkout process with tip suggestions and receipt options.
Email
Increase communication with your customers through email. A recent survey shows that consumers look at their phones more than 150 times a day, on average.2 Many of those surveyed (34%) said they check their email throughout the day, taking up a large portion of that 150 checks per day. That's a lot of opportunity to connect with your customer base and keep them up-to-date on special events, big promotions and other happenings in your store. Your customers may not always check your social pages or website for this information, so bring those updates to them with mail tools. Check out platforms like MailChimp to get started.
Cloud Storage
Cloud storage is a great resource for many small businesses for a variety of reasons. When you own your own business, you may need access to important documents at unexpected times. If you keep your important paperwork organized in a cloud, you'll be able to access it wherever, whenever. This convenience does not, however, come at the cost of your security — a common misconception about cloud storage. In fact, cloud storage systems have the potential to be much safer than things stored on your desktop. Additionally, with the cloud you can allow different levels of permission so colleagues or employees can also access certain documents. Cloud storage keeps everyone up-to-date with the latest versions of your documents, encouraging a productive collaboration environment.
Social Media
While this may seem like old news, social media is still worth noting when discussing business and technology. There are so many platforms to manage, and those platforms seem to have new features that are always changing (e.g. Facebook Live, Instagram Stories). Take advantage of these upgrades and consider how they can bolster your marketing efforts. For example, start a Facebook Live video and teach your customers something valuable with products in your store. A card and stationary store could record a lesson in calligraphy, while a restaurant could show the best way to cut a pomegranate. There are many possibilities; it all depends on your business and what your customers are looking for. What's important here is providing valuable content for your audience that sparks an interest in your product or expertise.
Travel
If you're frequently on the road, make your life easier with a business travel management app. With features that help you save time and money when booking your business trips, these tools can pay for themselves in no time. An app like Lola is not only easy to use, but it can help you stay within a preset budget for your excursion. Your accounting team will appreciate the trip reporting feature to make your return home even easier.
References
1USA Today. (January 4, 2017). Macy's is closing these 68 stores: Is yours on the list? Retrieved January 17, 2017, from http://www.usatoday.com/story/money/business/2017/01/04/macys-identifies-68-stores-close/96169742/
2Rosoff, M. (August 17, 2015). People either check email all the time, or barely at all. Retrieved January 17, 2017, from http://www.businessinsider.com/how-often-do-people-check-their-email-2015-8