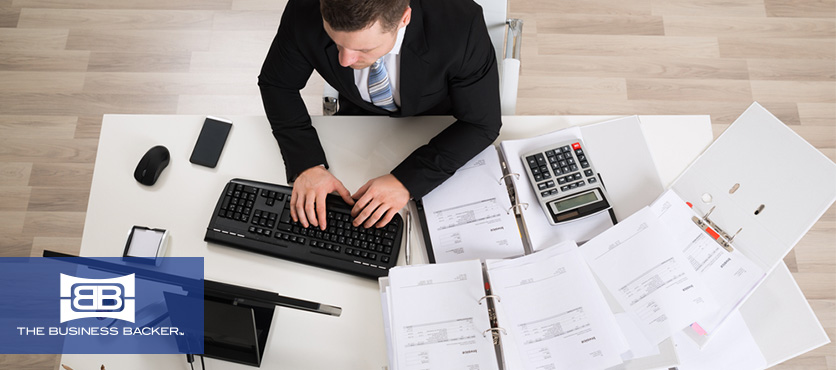 Tools to Run Your Small Business
Customer service. Marketing. Contracts. Project management. As a small business owner, you know how many aspects there are to running your store. In order to devote enough time to each area, there needs to be a high level of efficiency to help sustain quality without neglecting any area. We've gathered some of the best tools out there for small businesses to help increase your organizational abilities, customize your customer communication and automate tasks to streamline your daily task list. The best part? Most of these tools are free or very affordable.
Project and Travel Management

No matter the type of business you manage, there are some basic tools that are useful for handling many of the demands of your business:
Google Drive

Cost: Free
Full of essential tools shared through the cloud for easy accessibility and storage, Google Drive is a wonder tool for small businesses. Take advantage of the spreadsheets, presentation tools and collaborative docs.
Cost: Free
When you own a small business, there are many projects and daily tasks to manage to ensure that everything runs smoothly. Organize your brainstorm sessions, to-do lists and collaborations all in one space. Evernote is available on your desktop or through a mobile app, so your task lists and ideas are available to you wherever you are.
Cost: 14-day free trial. Monthly cost of $78 for basic, $195 for team and $395 for foundations.
An all-in-one, web-based CRM tool creates workflow solutions, integrates actual sales and projection reporting, sends reminders for billing, generates emails for marketing, organizes customer service cases and so much more!
Cost: Starts at $125 per month.
A corporate travel management app that can help you save up to 30% on travel, bookings and more. Manage, budget and report your business trip with speed and ease in this all-in-one app.
Customer Service

The most important component to your success is your customer. They are truly the one aspect of a small business that could dramatically impact every other area. Here are some tools to ensure that their impact is a positive one.
Cost: 30-day free trial. Monthly cost of $9 for basic, $25 for team, $59 for professional and $125 for enterprise.
Looking to make good relationships even better, Zendesk software is used to close the communication gap between customers and business owners. The software includes inbound ticket requests, self-service usability and a customer engagement platform, so any customer can feel supported and taken care of by your business.
Cost: Free trial available, must reach out to customer sales team for price quotes.
An online customer community, GetSatisfaction provides you the chance to modernize support, accelerate sales and stay current on what customers really want by tapping into customer feedback in a whole new way. Your customers, in return, will get faster answers to questions and will be better able to make purchase decisions — it's a win-win!
Marketing

While outsourcing marketing strategy may be an option for some small business owners, the majority must work with a much smaller budget. With these tools, you'll save time and money while still making an impact on your potential customer base.
Cost: 30-day free trial. Monthly cost of $59 for deluxe, $99 for premium and $500 for team.
Manage your social media platforms all in one space with Sprout Social. This easy-to-use tool allows you to schedule posts ahead of time so you never forget to post updates and communicate sales or other promotions with your client base. You can also set up notifications for when your customers tweet or tag you in posts so you can respond quickly.
Cost: Basic level is free. Monthly cost of $5 for connect domain, $10 for combo, $14 for unlimited, $17 for eCommerce and $25 for VIP.
One of the most popular website services available, Wix has mobile-friendly templates to choose from, apps to personalize your site, unlimited pages and more. You can have a free site, but you can also upgrade for a non-Wix domain that looks a bit more professional.
Cost: Under 2,000 subscribers with 1,200 emails per month for free. Monthly cost (for unlimited emails per month) of $10 for 500 subscribers, $15 for 1,000 subscribers, $20 for 1,500 subscribers and $25 for 2,000 subscribers.
Need a one-stop email marketing platform? Look no further. Mailchimp provides email templates for easy design, analytics to help you understand how your customer is interacting with your emails and automated sends for a worry-free schedule. Mailchimp also integrates with apps you probably already use like Google, Facebook and SurveyMonkey to help connect with all of your customers.
Legal

When it comes to the major legal issues, make sure you consult with a licensed attorney. However, there are tools available for some of the simple legal matters small business owners deal with on a regular basis.
Cost: 30-day free trial. Monthly cost of $10 for personal, $25 for standard and $40 for business pro.
When you're regularly signing off on orders, contracts and the like, Docusign is a great tool to complement it. This cloud-based platform allows you to easily store all your contracts in one safe place and access them wherever you are. You can also automate workflow to help minimize any hang-ups in the process.
Cost: Free
If your business thrives on innovation, Trademarkia is a great tool for you. Browse over 6 million registered logos to make sure your name, design or idea is not previously spoken for.
Headway Capital does not endorse or advocate, and cannot attest to the success of these products as described. Try these tools at your own risk.