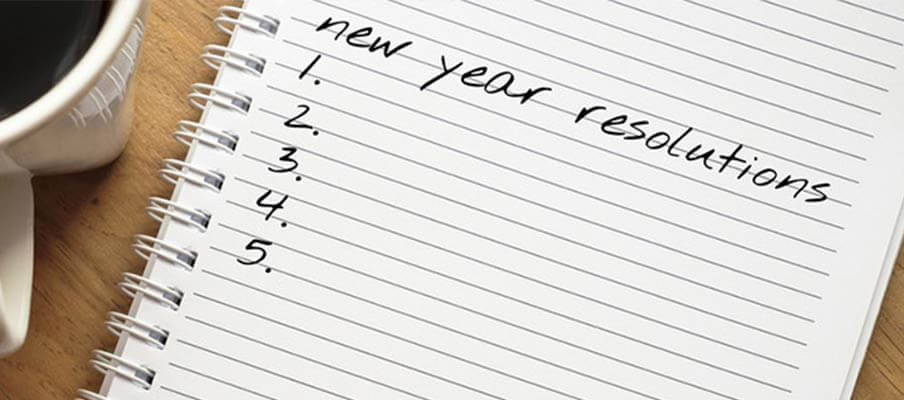 Setting New Year's Resolutions for Yourself – and Your Business
Around this time every year, thousands of us set resolutions to become healthier, reduce debts, or take a big vacation next year. For many small business owners, it's hard to separate where work ends and your personal life begins. So why not set a few resolutions that will help both yourself and your business?
Take care of yourself – Your days, nights, and weekends are packed with things that need to be done, but make sure to take time to care for yourself as well. Make time for both fitness and relaxing – if you're not in good shape it will be a lot harder to keep up with the demands of your business.
Spend more time with loved ones – Your friends and family are likely your biggest supporters. Making time for your loved ones will benefit both your relationship with them and your mental health. So take that family vacation, make time for your kids' soccer practice, or meet a friend for coffee. Chances are you'll feel more refreshed.
Learn something new – This is a great opportunity to learn a skill that can benefit both yourself and your business. Take a free online course from SCORE in marketing or finance, read a book on business management, or attend a webinar on a topic that interests you.
Get organized – Becoming more organized in your business and personal life will help you become less stressed and more efficient.
Get control of your finances – Getting organized will also help you manage your personal and business expenses. Keep your accounting books up-to-date, track what expenses you have coming up, and know where to turn if you're in need of financing.
Help others – Giving back to your community or your favorite charity can be a fun family event and also a good opportunity to promote your business and feel good about what you're doing. There are hundreds of fundraising activities you can take part in, from walks and runs to food drives to charity balls or auctions.
The New Year is the perfect time to reflect on your successes and opportunities from the past year and get next year started off on the right foot. Don't forget to take time to enjoy the holidays with your friends and family!