Equipment Financing
Get the funding you need to keep your business running.
Move Your Business Forward With Equipment Financing
Equipment is a vital need for manufacturing, construction and general contracting businesses. New projects can lead to a need for new equipment — but what if you don't have the money on hand to pay for the vital equipment needed to complete a project? That's when an equipment loan or equipment leasing can provide the money to obtain the equipment you need.
Equipment Loans vs. Equipment Leasing
When you're looking for general equipment financing, equipment leasing and equipment loans are two popular options. Though they have their differences, both can help you acquire new equipment.
Equipment Loans
A lender offers a lump sum for the cost of the equipment, and you repay the loan (plus interest and sometimes fees) over a set period of time. You have full ownership of the equipment once you've repaid.
Pros
Requires minimal paperwork

Lower cost if equipment acts as collateral
Cons
Might require a down payment

You own the equipment (which you may not want)
Equipment Leasing
A lender buys the equipment from a vendor and rents it out to you for a monthly payment. Once the lease is ended, you can either purchase the equipment, renew the lease or return the equipment.
Pros
No down payment

Repairs are the lessor's responsibility

Flexible terms
Cons
Can be more costly than a loan depending on how lender prices your payments
What Does The Business Backer Offer?
There are three products available through The Business Backer that can be used to cover the cost of various equipment needs and more.
Fixed amount up to $200,000
Revolving credit line up to $100,000 offered through our partner Headway Capital
Purchase of future receivables agreement up to $200,000
From Application to Funding in 3 Easy Steps
Apply online.

One of our experienced Funding Advisors will call you shortly.

Receive a decision.

Your Funding Advisor will help determine the best financing option after you submit 3 months of business bank statements.

Receive your funds.

Sign your contract and receive funds as soon as next business day, if approved.‡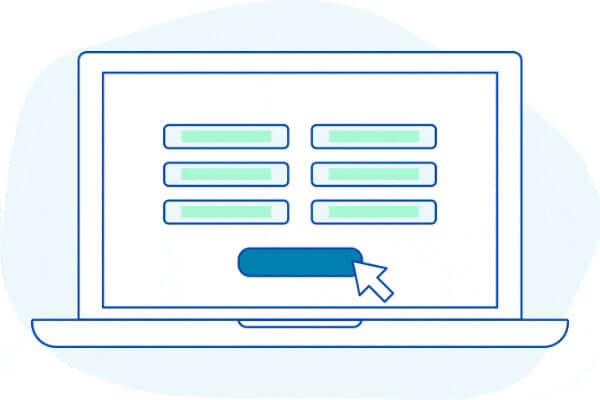 See What Our Customers Say About Us
FAQ About Equipment Financing
How do I get equipment financing?
You can obtain equipment financing a number of different ways. The most popular methods of equipment financing are equipment loans and equipment leasing. Those types of financing are specifically designed for equipment. However, if you are looking for a more flexible type of financing that can cover other business needs as well, consider looking for a line of credit or small business loan.