Business Funding From The Business Backer
Find the funding that's best for your business.
Business Funding
Business funding can come in many forms and fill everyday gaps in business — whether they be opportunities, obstacles or just common working capital expenses. Your business funding needs will help decide the amount, term length and financing types that are right for you.
Types of Business Funding
Business Term Loan
Term loans are the most traditional and common form of business funding. They're structured so that a business receives a lump sum of cash up front (after approval) and pays the loan back (plus interest) with recurring payments over an agreed upon "term" and payment schedule.
SBA Loan
An "SBA loan" doesn't actually come from the Small Business Administration — it's just backed by them. This reduces business lending risk, so lenders can offer qualified businesses great rates. However, SBA loans require excellent credit scores and the application process can take weeks or months.
Business Line of Credit
A business line of credit allows you to draw funds up to an approved credit limit. As you repay, your money is available again without having to reapply for funding. This type of financing is based on your business credit and is typically used to cover larger, long-term expenses like payroll or inventory.
Business Credit Card
Business credit cards are similar to lines of credit, but they rely on your personal credit score to determine available credit, APR and other factors. They are also better suited for short-term working capital needs like fuel or office supplies — and come with the added benefit of having a physical card.
Equipment Financing
Equipment financing is used specifically to purchase equipment, and that equipment is then used as collateral to secure the loan. This allows business owners to receive the equipment they need while paying it back at a lower rate than they would normally receive from an unsecured business loan.
Purchase of Receivables
A purchase of receivables offers a lump sum of capital — known as the disbursement amount — to a business in exchange for a fixed percentage of their future revenue. Unlike a standard merchant cash advance, which only accepts credit card transactions, payment deliveries can also come from cash and checks.
What Does The Business Backer Offer?
The Business Backer has been providing small businesses across the country with business funding since 2007.
Fixed amount up to $200,000
Revolving credit line up to $100,000 offered through our partner Headway Capital
Purchase of future receivables agreement up to $200,000
Business Funding in 3 Easy Steps
Apply online.

One of our experienced Funding Advisors will call you shortly.

Receive a decision.

Your Funding Advisor will help determine the best financing option after you submit 3 months of business bank statements.

Receive your funds.

Sign your contract and receive funds as soon as next business day, if approved.‡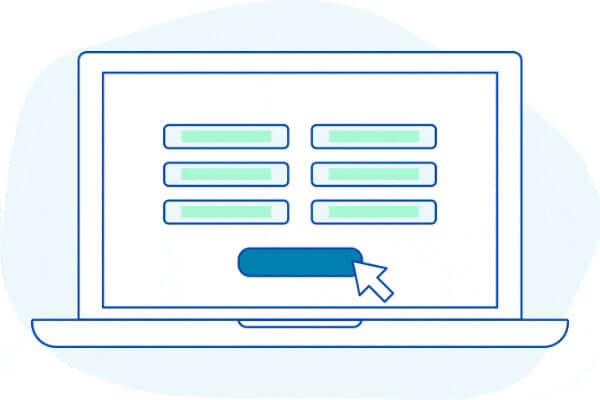 See What Our Customers Say About Us
FAQs About Business Funding
Where can I get business funding?
Banks and credit unions are two of the most common and traditional ways people can receive business funding; however, small business grants and alternative lenders have gained in popularity in recent years. While the traditional sources of business funding can come with good rates, it may be difficult for less-established businesses to obtain approval. And while grants can be excellent for specific business owners (such as minorities, women and veterans), not all businesses are eligible. Alternative lenders fill a gap by servicing many of the businesses that don't qualify for other sources of business funding.
How do I get business funding with bad credit?
Business funding can be difficult to obtain if you have poor personal or business credit. For an in-depth overview on applying for a business loan with less-than-perfect credit, check out our page How to Get a Business Loan.
Where can I find small business funding for minorities?
Being a minority-owned business can present unique challenges for business funding. For a deeper look at how to obtain minority-owned business funding, view our Minority Business Loans page.
About The Business Backer
The Business Backer was created to help small business owners like you achieve their financial goals. We've been in business for 12+ years, partnering with more than 7,000 small businesses to provide the funding they need to succeed.