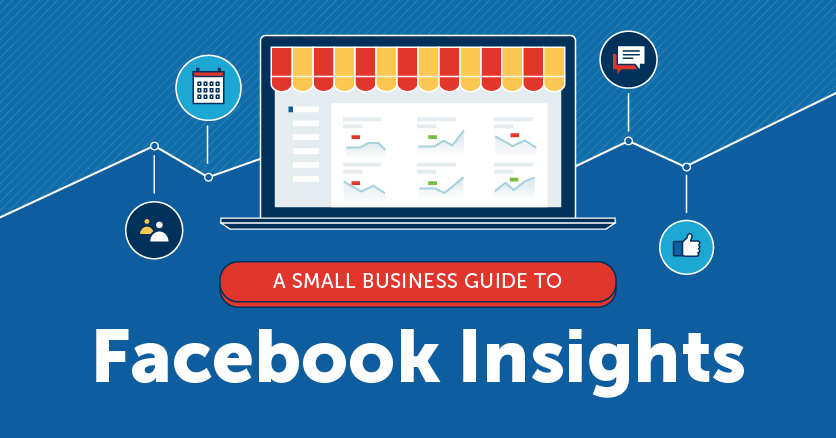 A Small Business Guide to Facebook Insights
Facebook can be a powerful tool for small businesses to engage with their customers, but it can also run the risk of being a lot of work for very little return. Your strategy needs to be based on data just as much as any other aspect of your business, and the best place to find this information is using Facebook Insights, which you can find in the menu bar at the top of your page.
Facebook Insights offers you almost everything you need to know to be able to make informed decisions about how you use your Facebook page to engage, entertain, inform and retain your fans. In this guide we'll help you to understand what each of the key sections contains, why they're useful and give you actionable tips that will get you on the way to turning your Facebook page into a key aspect of how you market your business.
Like any kind of marketing, one of the most important things you need to know is about your audience, and Facebook Insights provides you with a lot of demographic information about your fans. The data you get might not necessarily align with your expectations about who you think they are, but this is important to know for planning your strategy and assessing your page's performance so far.
Another area of Facebook Insights that you can benefit from is the ability to learn from your competitors as you can track their most recent posts and see what engagement they have, to get ideas for content on your own page. You could do this by following them from a personal account, but Insights lets you do it incognito and much more efficiently.
All of these tips will give you the knowledge you need to get the most out of Insights, which will in turn let you start to achieve what you really need to achieve with your Facebook page.

Sources
Buffer. (2017) How to Use Facebook Insights and Analytics to Boost Your Social Media Marketing Strategy bufferapp.com
AdEspresso. (2017) Beginner's Guide to A/B Testing Facebook Ads adespresso.com
Social Media Examiner. (2014) How to Use the Facebook Pages to Watch to Track Competitors socialmediaexaminer.com
Megalytic. (2016) Understanding Facebook Page Insights: Likes, Reach, and Page Views megalytic.com
Fortune. (2018) Everything to Know About Facebook's Big News Feed Change fortune.com
VentureBeat (2016) Facebook rolls out recommendation feature that lets your friends tell you what to do venturebeat.com
Social Media Examiner. (2016) Facebook Reactions: What Marketers Need to Know socialmediaexaminer.com
HubSpot. (2017) 4 Ways to Keep Facebook Fans From 'Unliking' Your Page hubspot.com
CPC Strategy. (2017) What Does Facebook Reach Mean? cpcstrategy.com
Megalytic. (2016) Analyzing the Demographics of Your Facebook Users megalytic.com
Unmetric. (2016) Ultimate Facebook Analytics Guide unmetric.com
Embed This Image On Your Site (copy code below):