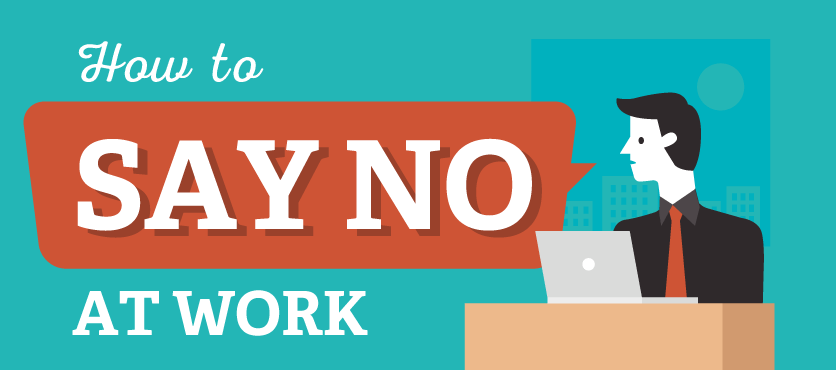 How to Say No at Work
Ambitious people are hard workers. Whatever your talent, there is no substitute for knuckling down if you want to build a great career. But we all have limits, and taking on too much work can reduce the quality of what we do. How should you say no when your boss gives you a task too many?
There are plenty of perfectly good reasons to decline work. You may struggle to get it done on time if you already have a big workload. If you get a reputation as someone who can't say no, you may end up given work that better fits the skill set of another colleague. For your sake, and the business, learning to turn down work should be part of your personal development.
However tough it seems, there are good ways to do so. Next time you find yourself overburdened with work, talk with your boss. You shouldn't feel guilty if you're working for the good of the team. Our new infographic outlines the best ways to approach the conversation, when 'no' seems the hardest word to say.

Sources
Embed This Image On Your Site (copy code below):