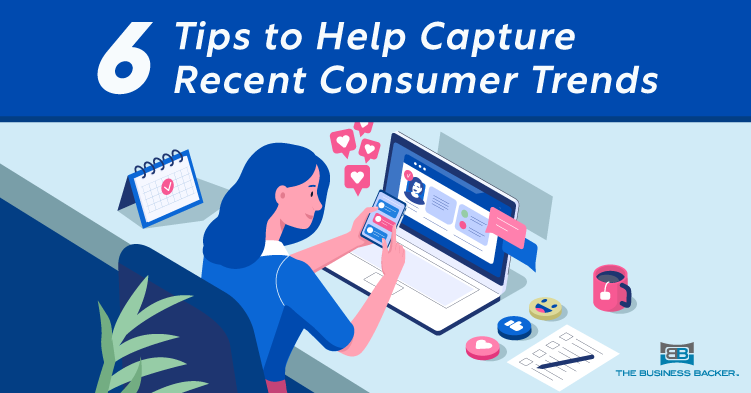 How to Pivot Your Small Business to Capture New Consumer Trends
Running a small business is never an easy feat, but entrepreneurs are facing historic challenges like never before. Although the economy may have improved since the pandemic began, the progress has slightly plateaued as cases rise and restrictions resurface.
With changing regulations, new safety concerns and shifting consumer preferences, it may be a good time to pivot your business. Although it may sound like a big transition, the following tips can help you adapt your business to capture new consumer trends without spending a fortune.
Connect With Your Customers
It's important to know what your customers want from your business before you invest time or money in pivoting your company. Take the time to connect with a few valued customers, and ask how your business could improve. You may also want to offer a small reward or a sample of your offerings in order to help get more responses.
You can also leverage any online channels, including social pages and your website, in order to connect with customers and learn about what they need. If you have a business page on sites like Yelp or Google, keep track of any recent customer reviews. Some websites allow you to respond to reviews, helping you engage with consumers with a wider reach.
Optimize Your Online Presence
Your website, social profiles, Google business listing and other company pages are essential for clear communication, particularly during a transitional period. Make sure to keep everything up to date across platforms, from contact information and product/service offerings to company updates and hours of operation.
Depending on your business, you may also want to consider adding some of the following website features in order to better serve your customers:
Try online scheduling: Reduce business call volume and free up your employees' time by offering online scheduling, check-in or reservation options.
Open a webstore: More small businesses are going online to expand their reach or eliminate brick-and-mortar locations entirely.
Offer pickup options: Some customers may prefer to buy online and pick up their order in store or curbside, removing the hassle of shipping.
Update your FAQ: Address some of the most common questions with an up-to-date question and answer section on your business website.
Reevaluate Your Offerings
The pandemic may have a lasting effect on certain products, services or options. Some offerings may no longer make sense for your small business in the new marketplace. In order to identify areas of opportunity, comb through your sales reports from the last year or so. If you see any items or services with lagging sales during that period, it may be a good idea to look for a replacement or eliminate them entirely.
Research Similar Businesses
Consider what other businesses like yours are doing to reach new customers and continue serving their existing ones. If you don't know where to start, look online for similar companies and see if they have recently updated their websites. Although it's not advisable to do exactly what other companies are doing, it can help you identify ways to start adapting your business in a manner that suits your unique needs.
Secure Flexible Business Funding
Although most of the options on this list are relatively inexpensive, pivoting your business may require an investment. With revolving credit options like a business line of credit or credit card, you have options to help pay for the essentials while you continue running your company.
Prioritize Health and Safety 
No matter how you pivot your business, make health and safety a priority for your customers and employees. Since guidelines and regulations may change over time, it's a good idea to keep track of any updates from your local chamber of commerce, state regulatory boards and health organizations such as the CDC.