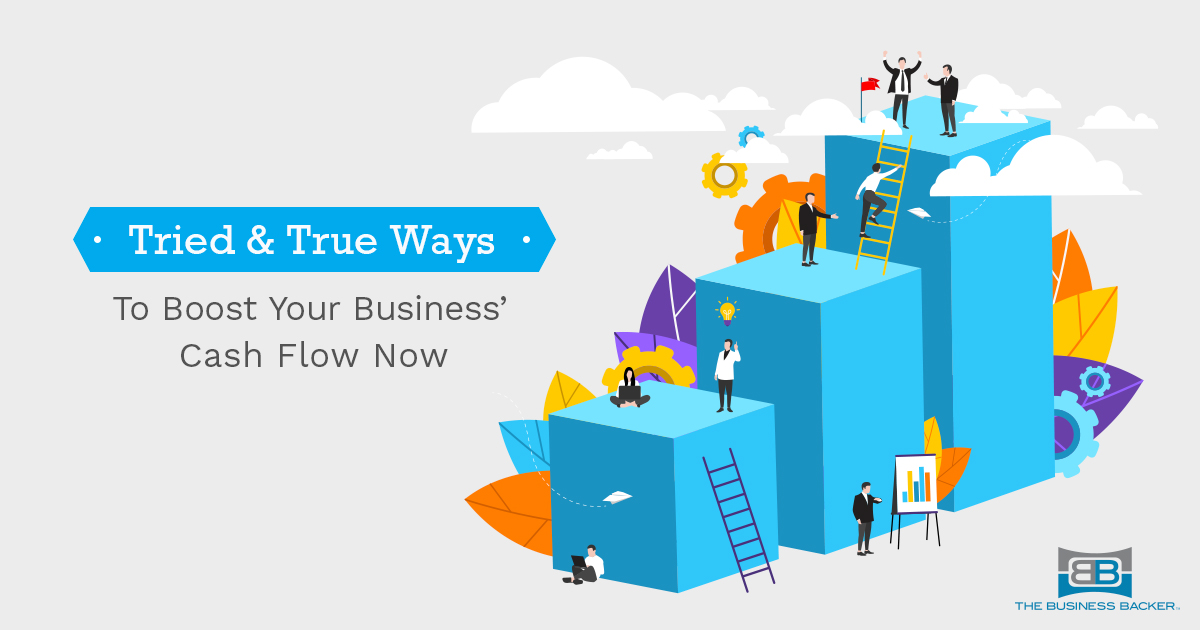 Quick Strategies to Increase Your Business' Cash Flow
Lagging cash flow is a major problem for many small business owners. Even if you're making the numbers, poor cash flow can make day-to-day operations much more difficult. While it's not limited to cyclical or seasonal enterprises, these types of businesses might have an even harder time making ends meet during a slow period. The following strategies can help your company bring in more money.
Try to Negotiate Better Prices
 If you have a longstanding supplier with whom you've established a good relationship, it may be worth your time to try and negotiate lower rates or prices for your business. You could also simply look for other less expensive alternatives.
If there's competition for your business, you may be able to leverage a good relationship for a lower price. Don't think that you can't try to negotiate with other bills; paying a lower price on utilities, internet or other monthly bills will also help boost your cash flow.
Optimize Your Online Presence
Does your business have a website? Regardless of your industry or specific model, not having an online presence might signal to potential clients that you're no longer in business. If you do have a website, are you really making the most out of it, such as selling your products online or generating leads? If that's not possible for your enterprise, make sure that everything is correct, up-to-date and findable. You may need a website refresh to ensure your pages are properly indexed on search engines. Just updating or adding some small areas to your site can have a major impact, like an FAQ or About Us page.
Make sure that you have a Facebook page and are active on social media. Additionally, complete Google My Business pages are 50 percent more likely to lead to a purchase.1 And according to recent research, nearly 70 percent of customers who conducted a local search on their smartphone visit a physical location within a day.2 So even if you don't actually sell online, accurate information is essential to get your customers to the buying stage.
Consider a Form of Business Financing
 You have options for business financing to help your business stay afloat in slow seasons. With access to some form of revolving funding like a line of credit, you'll be able to draw just the amount that you need to support your business without needing to reapply.
Lean More on Low-Cost Marketing
 Your marketing strategy should never die out due to cost. Instead, tweak your plan to leverage additional free and low-cost marketing tactics to help boost sales and spend less while you make up your cash flow. Some inexpensive forms of marketing with quick turnarounds include contests on social media, personal referrals, networking and content marketing, covered more in-depth in the next suggestion.
Utilize Content Marketing to Make Customers Return
Content marketing can help guide your customers along a longer buying cycle and even help encourage them to become long-term clients. When you give the right message at the right time, you'll provide more meaning in a customer's life. But first, you'll need to figure out what it is that your customers need and want from your content in order to make it relevant.
Email marketing with a strong call to action can be extremely effective for small business to increase sales, generate leads and spread the word for your business. While the exact amount will vary widely for your business, a recent study suggests that email marketing resulted in $32 for every dollar spent.3
Engage with Your Customers
Are you offering the right products? Understanding what your customers really want to buy is essential. If you have a specific product with lagging sales, make some adjustments. Whether you lower your price, prioritize your feature benefits or make a small tweak to your selection, customer listening is a helpful tool to gauge your business from people who actually use your product or service.
Just a slight improvement of your inventory can boost sales; your existing customers may be able to provide you with helpful guidance. If you know trusted customers with whom you have rapport, ask them how they use your product and what they would want from your business. Focus groups, social media or other online review sites are other great sources for customer feedback.
Have a Giant Sale
Even if you don't sell physical inventory, a sale is a great way to boost cash flow. Make your sales recurring so that your customers can anticipate their purchases and increase word of mouth awareness.
Provide Incentives for Purchases
Bulk discounts, coupons and packages are great ways to incentivize further sales. You can also offer sign-on bonuses, bundles or other new customer motivators. Even an early-pay discount can help you get cash in the door sooner.
References
1ThriveHive. (July 6, 2019). 15 low-cost ways to increase sales for your business. Retrieved December 10, 2019, from https://thrivehive.com/ways-to-increase-sales-for-your-business/
2TDA. (January 25, 2019). 2019 small business website statistics you need to know to stay ahead of the digital curve. Retrieved December 10, 2019, from https://topdigital.agency/2019-small-business-website-statistics-you-need-to-know-to-stay-ahead-of-the-digital-curve/
3Mohsin, M. (November 28, 2019). 10 email marketing stats you need to know in 2019 [Infographic]. Retrieved December 10, 2019, from https://www.oberlo.com/blog/email-marketing-statistics