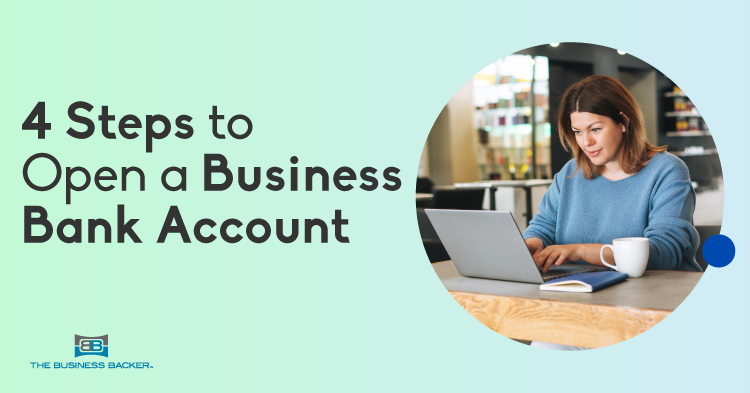 How Do I Open a Small Business Bank Account?
Just like a personal bank account, business bank accounts provide a level of protection when it comes to managing your company's finances. Business bank accounts are often a necessary step to formally separate your company's finances from your personal expenses and income.
However, there are a few steps that you must take care of before you simply walk into a bank and apply for a business bank account. Read our guide to learn about business accounts and what you need to do to open one for your company.
What is a Business Bank Account?
Business bank accounts are financial accounts that are meant exclusively for business expenses or income. They include business saving accounts and business checking accounts.
Business bank accounts typically offer unique benefits that are distinct from personal bank accounts, including higher transaction limits and company name-issued payments. Opening a business bank account is also necessary to help build a business credit profile, and is generally an application requirement for most small business loans.
Business bank accounts are different from merchant processing accounts, which help small business process credit card payments. If you wish to accept credit card payments, you'll need a merchant processing account in addition to a business bank account.
How Do I Open a Business Bank Account?
Small business bank accounts are available from traditional banks and credit unions, as well as online banks and other financial institutions. Opening a business bank account for your company just takes a few steps:
1. Obtain a Business License
One of the first steps in opening a business is obtaining the proper business license(s) to operate your establishment. You'll also need a business license to qualify for a business bank account. In order to obtain the proper licensure for your business, you may need a combination of certifications, including federal, state and local/city business permits. To learn more about obtaining small business licensure, head to the SBA.gov resource page.
2. Get an Employer Identification Number (EIN)
Another step required to open a business bank account for most company structures is to locate or obtain your EIN. This federal number is similar to a Social Security number, but is used for business credit purposes. However, if you have a sole proprietorship, obtaining an EIN for your business is not required. In such instances, your Social Security number can be used to apply for a business bank account.
3. Collect Your Company's Formation Documents and Personal Information of Business Owner(s)
This typically includes documents such as your business plan, articles of incorporation, ownership agreements, certificates and similar forms, though exact documentation depends on your specific business and/or locations in which you operate. You may also need personal information of any other business owners, depending on the structure of your business. This may include Social Security numbers, driver's license and/or passport.
4. Find a Business Bank Account That Suits Your Needs
Once you're ready to apply, it's a good idea to do some research online to find the best business bank account for your needs. You should also determine whether you want a business bank account, a business savings account or both types. Small business bank account features vary by financial institution and/or location, so you might find different options that better suit your needs.