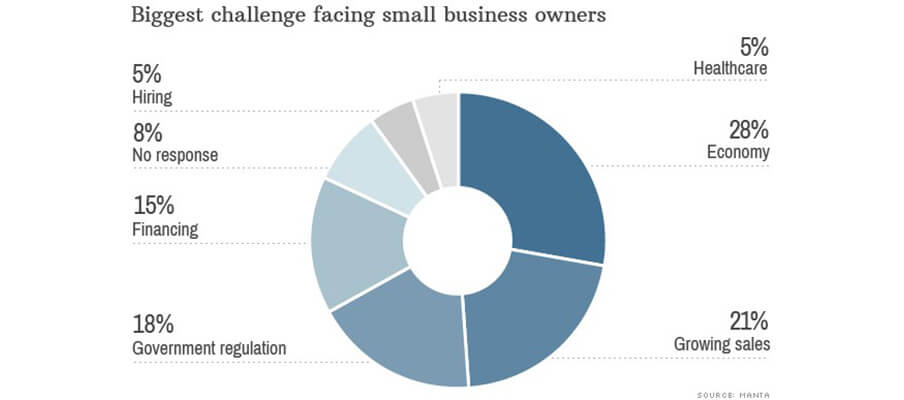 Finding Financing the Top Concern for 15% of Small Businesses
The list of small business owner concerns is long – the economy, government regulation, and cost of sales are all high on the list. According to a newly released survey of over 1,500 small business owners, conducted by CNNMoney and Manta, access to capital is also in the top 5 concerns of business owners.
Since the economic downturn of 2008, leading to tightening of bank standards, many small businesses have struggled to secure financing. Even as the economy has improved, it's still difficult for business owners to get the financing they need. In fact, in last year's survey, 10% of business owners listed finding financing as their top concern, which increased to 15% in 2014.
Access to working capital and lines of credit for small businesses may be harder to find than 10 years ago, but there are still options out there. If a traditional big bank won't approve you for a loan, consider trying a smaller local bank. If you need funds faster than the SBA or a bank can provide, non-bank financing, including crowd-funding, factoring, and merchant cash advances, might be your best solution.