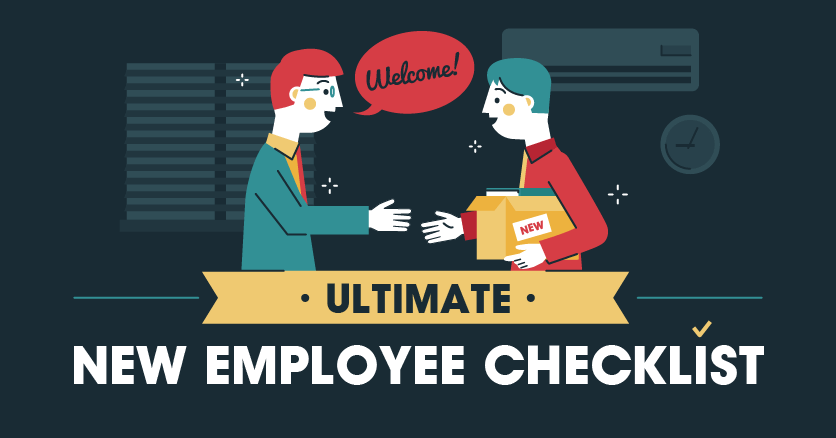 Ultimate New Employee Checklist
Taking on a new employee can be a positive moment for everyone involved. However, both you and the new recruit are likely to be nervous that those first few weeks go well. How can you ensure that the introductory period is welcoming and productive?
It can be intimidating for a new employee if they're not given a chance to settle in – but the boss also needs to make sure that good habits are being formed. The key to this is preparation.
It's rare that an employee will have a detailed idea of what those first months will look like before they arrive, so arrange a work buddy and a couple of shadowing sessions to help them find their rhythm. Get their security passes, desk, and company email arranged in advance, and your new recruit will soon feel at home.
This prep work is a build-up towards the new hire's 90-day assessment. You'll check in with them before then, of course, but the three-month mark is the moment to do a full assessment of how things are going. You should look at their stats, at the way they fit in with the team and – if you intend to keep them on – potential adjustments that each of you can make to be more successful.
Our new infographic gives you the full lowdown on all the stages in between. It's the first thing you should check once you've clicked send on that job offer.

SOURCES
Dubois, L. (2017). How to Make an Employee's First 90 Days Successful. inc.com
Son, S. (2015). 7 Things You Need To Do Before Your New Hire's First Day. tinypulse.com
Son, S. (2015). Every Single Employee Onboarding Tip You'll Ever Need. tinypulse.com
Stibitz, S. (2015). How to Get a New Employee Up to Speed. hbr.org
Sullivan, Dr. J. (2015). WOW, Google's Simple Just-In-Time checklist…. Eremedia.com
Vanden Bos, P. (2017). How to Build an Onboarding Plan for a New Hire. inc.com
Johnson, M. (2017). How This Employee Blew His Boss Away on His First Day of Work. fortune.com
Mindtickle (2017). What Data do onboarding managers need to determine the success of new hire orientation programs
Wartzman, R. (2015). New employees have less than 90 days to prove themselves. fortune.com
Embed This Image On Your Site (copy code below):