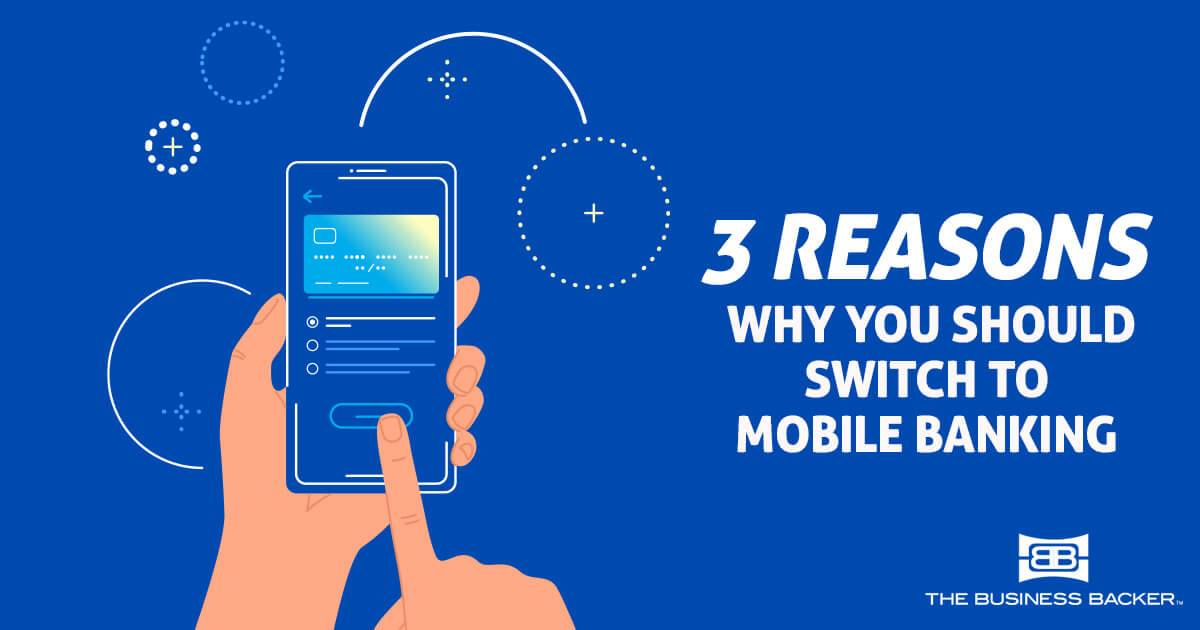 A Small Business Owner's Guide to Mobile Banking
As a small business owner, you're constantly working on ways to keep your business thriving and forever thinking about how to stay ahead of your competitors. On or off the clock, your mind is always going. While there are many things you may want to change or strengthen when it comes to your business, some changes are certainly more attainable than others. One easily-achievable goal you can set is to make the switch to mobile banking. Below, we're sharing three reasons why it's important for you to consider mobile banking for your small business.
Improved Time Management
We've all heard the phrase, "time is money," and if you're a business owner of any kind, this resonates in a big way. For those running their own businesses, especially one-man operations, it's likely you've got an ongoing list of tasks you must accomplish on any given day. That said, the last thing you want to waste time on is standing in a line at the bank. Making the switch to mobile can save you time when it comes to daily tasks such as making payments or depositing checks. To take it a step further, some mobile banks like this one, even provide dedicated tax accounts and offer their customers the ability to invite their bookkeeper, making things easier come tax time! Stop wasting time standing in line and allowing a bank to dictate when you perform transactions.  Migrate to mobile and access your finances anytime, anywhere!
Cost Effectiveness
Running a business comes with a lot of overhead, some of which is completely unavoidable. One month of extremely high overhead can negatively impact a business in a number of ways and depending on size, may put a business out completely. The great news is, choosing mobile banking for your business can help save you money and relieve you of some of that unnecessary stress each month. Going digital means you can say goodbye to some of the monthly fees a brick and mortar bank charges in order to cover their own overhead without having to sacrifice all the features you need to successfully run your business. This type of savings may seem miniscule, but it adds up month to month and can be invested back into your business.
It's Safer
Contrary to popular belief, online banking can actually be safer than traditional banking. For starters, a physical location opens up the possibility of others peering over your shoulder to steal your contact information. There is also the chance that a bank could be robbed while you're there taking care of your business. In addition, depending on hours, a representative from a traditional bank may not be available to assist you if you find your account is hacked or you notice another discrepancy. If you choose to bank digitally, all of your important financial documents will be contained within the cloud and accessible anywhere at anytime. This is not only convenient but also keeps you organized and free of any bulky filing cabinets where papers and statements can be easily misplaced. As a small business owner, you've got enough on your plate and not having to worry about when and where to find things will only make your life that much simpler.
Owning your own business can be a beautiful struggle. Everyday you are putting your blood, sweat and tears into something you're truly passionate about. Going mobile allows you to improve your time management, save on costs, and provides you with a safer and more organized method of banking.