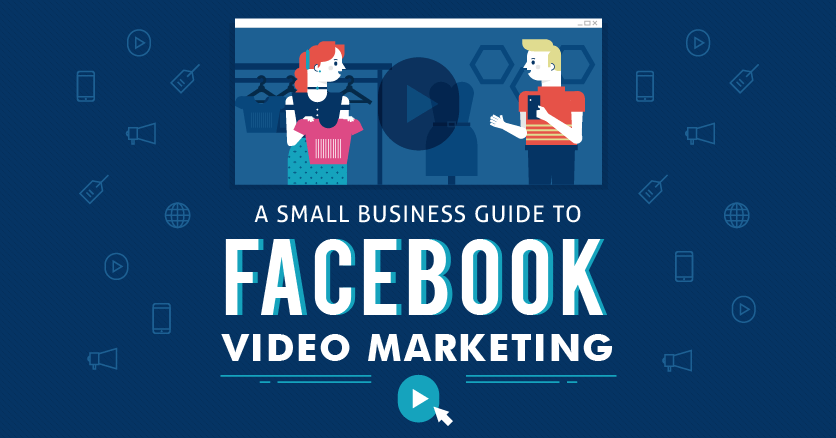 A Small Business Guide to Facebook Video Marketing
As a small business, Facebook is one of the most powerful tools in your marketing arsenal. With over 40% of referral traffic[1] coming from this one source, it is by far the best social media channel to attract new customers and engage with your brand community. Technological improvements mean that anyone can shoot and publish a video to their Facebook page using only their smartphone.
Before you jump into creating your own video, it's good to know some handy professional techniques to increase its effectiveness. Shooting your video in vertical mode can increase your impressions by 50%[2], while keeping the length under two minutes[3] ensures you maintain maximum engagement from your audience.
It is also important to understand how Facebook pushes video content to its users, and then to take advantage of this knowledge. For example, videos uploaded directly to Facebook outperform YouTube and other third-party providers by getting 100% more views and 200% more shares[4]. As the vast majority (85%) of Facebook videos are watched without any sound[5], it's also vital to include text explanations for your videos. You can provide these in the form of subtitles or captions within the video.
Of course, every industry is different and each business will have its own style of communication. Ask viewers for their input on the video itself, and offer rewards such as discounts or valuable information such as e-books to encourage engagement. You can also use the video data provided by Facebook Insights to judge what works best for your audience and tailor your videos accordingly.
One thing is for certain: video engagement and publishing are growing quickly. With the top 10,000 publishers on Facebook recently doubling their video content output[6], it's clear that Facebook videos are seen as the best way to engage with an audience. Write a short script, grab your camera and get ready to start filming.

Sources
VanNest, A. 2016. Yahoo! Tops Twitter as a Traffic Referral Source for Digital Publishers. blog.parse.ly
Keerthi. 2017. Vertical Video Vs Horizontal Video: A Facebook Ads Case Study! blog.animaker.com
Fishman, E. 2016. How long should your next video be? wistia.com
Csutoras, B. 2015. Videos on Facebook: Native vs YouTube. Which Wins?. searchenginejournal.com
Patel, S. 2016. 85 percent of Facebook video is watched without sound. digiday.com
Rayson, S. 2016. New Facebook Share Data Reveals Why Video Is Key To Your Content Strategy. buzzsumo.com
Embed This Image On Your Site (copy code below):