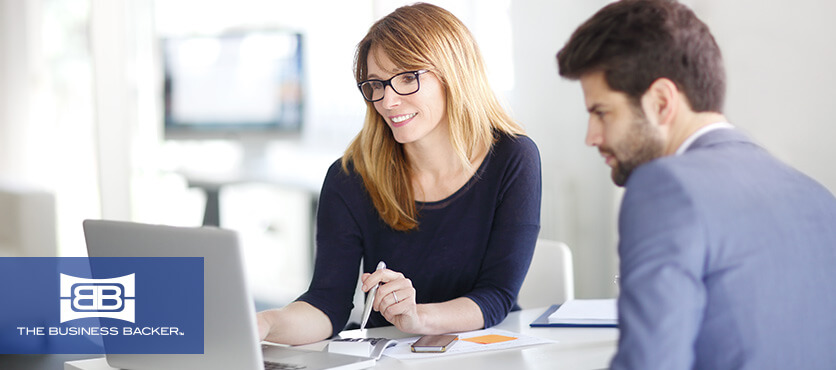 Small Business Financing Myths
Financing is essential for small business owners everywhere. The funds received can help a small business get started, cover day-to-day operating costs, purchase expanded inventory, build an addition and much, much more.
Unfortunately, some owners are put off by the idea of receiving outside funding because of long-standing "statements" that claim small business financing is unattainable or even worse, damaging to their business. We've compiled some of the most common small business financing myths to show just how wrong they are.
Getting funds for your small business is a long and difficult process.
The application process will take some effort, but it's nowhere near as difficult as keeping your business running day in and day out. The difficulty that most people think of has to do with endless paperwork. You'll find that traditional funding, such as that from a bank, will need endless paperwork, and that alternative funding options, especially from online lenders, frequently only require online applications.
Businesses only need outside funding when they're not doing well.
Every small business owner needs working capital. Period. Maybe business is slow and you need extra cash to cover day-to-day costs, or maybe business is absolutely booming and you need to order extra inventory to cope with the increased demand. It's a common misconception that the need for extra money is a sign that a business isn't doing well, but that couldn't be farther from the truth. Financing options are there to help small businesses in both good times and bad.
You shouldn't seek financing because of the debt you'll incur.
This particular myth is harmful to small business owners who are just starting out. Some owners may be able to rely on angel investors or raise funds entirely through crowdfunding sources like Kickstarter, but for everyone else, the only option is to get funds through alternative sources. It's a normal way for new small businesses to start out— plus, there's no fear about being in debt as long as you have a solid repayment plan.
You need perfect credit to get financing.
It may have been more difficult for a small business to both apply and qualify for funding a decade or two ago, but that's not the case any longer. Banks the largest source of funding back then, had stringent qualifications, which made it difficult for less established businesses to qualify. Today, however, there are an increasing number of alternative small business lending companies that don't base their qualification methods solely on credit score. In fact, you'll find that many of these online lenders specifically tout their lending criteria as not requiring perfect credit.
The best place to get funding is from the bank.
Traditional funding from banks come with a few distinct advantages: Lower interest rates and tax breaks. While funding from banks will almost always have lower interest rates than funding from alternative lenders because of their strict qualifications; a number of small businesses cannot qualify. Banks will look for well-established businesses that have been open for some time and show a history of positive earnings. So for the businesses that qualify, bank financing is a great option. For those who won't qualify, it's more than acceptable to turn to an alternative lender for funds. The interest rate may be higher compared to that of funds from a bank, but it's certainly a better option than no funding at all.
If you ask for too much money, you'll get turned down.
Rule of thumb: do not ask for more money than your business actually needs. There's no standard number that, should you go over, will automatically mean a rejection. But lenders will take a close look at your business history, including annual revenue and expenditures, so it's highly advisable not to inflate the funds you need. Be honest and transparent about what those funds would be going toward and your ability to pay them back. Lenders will definitely take notice if your plan and requested funds don't match up, and they could deny you funds.
You have to have a business plan in order to get approved.
The debate over whether or not having a business plan is necessary to apply for funding, much less be approved for it, remains muddled.
If you're unfamiliar with a business plan, it's a 3 – 5-year outlook based on an executive summary, market analysis, financial projections and a number of other heavily-detailed sections. It's a hefty document to put together, and one that can be difficult for small businesses to quickly assemble when they need funds as soon as possible.
Whether or not you need a business plan at the ready depends largely on what kind of lender you're applying with. If you're hoping to qualify for bank funds, you'll absolutely need a business plan. As discussed earlier, banks have stringent qualifications, and they'll want detailed information about your business's history and future growth plans. If, however, you're planning on applying with an alternative, online lender, you can probably skip the business plan. Alternative lenders tend to be a little less restrictive with their qualifications and, as such, won't require too much information from you.
References:
(n.d.). 5 small business financing misconceptions. Retrieved January 25, 2017, from https://www.irhcapital.com/5-small-business-financing-misconceptions/ 
(n.d.). Write your business plan. Retrieved January 25, 2017, from https://www.sba.gov/starting-business/write-your-business-plan 
Caramela, S. (June 6, 2016). 7 small business loan myths busted. Retrieved January 25, 2017, from http://www.businessnewsdaily.com/6178-small-business-loan-myths.html
Hodges, M. (May 28, 2014). 7 things to know before you get a small business loan. Retrieved January 25, 2017, from https://www.kabbage.com/blog/7-myths-and-facts-of-getting-a-small-business-loan