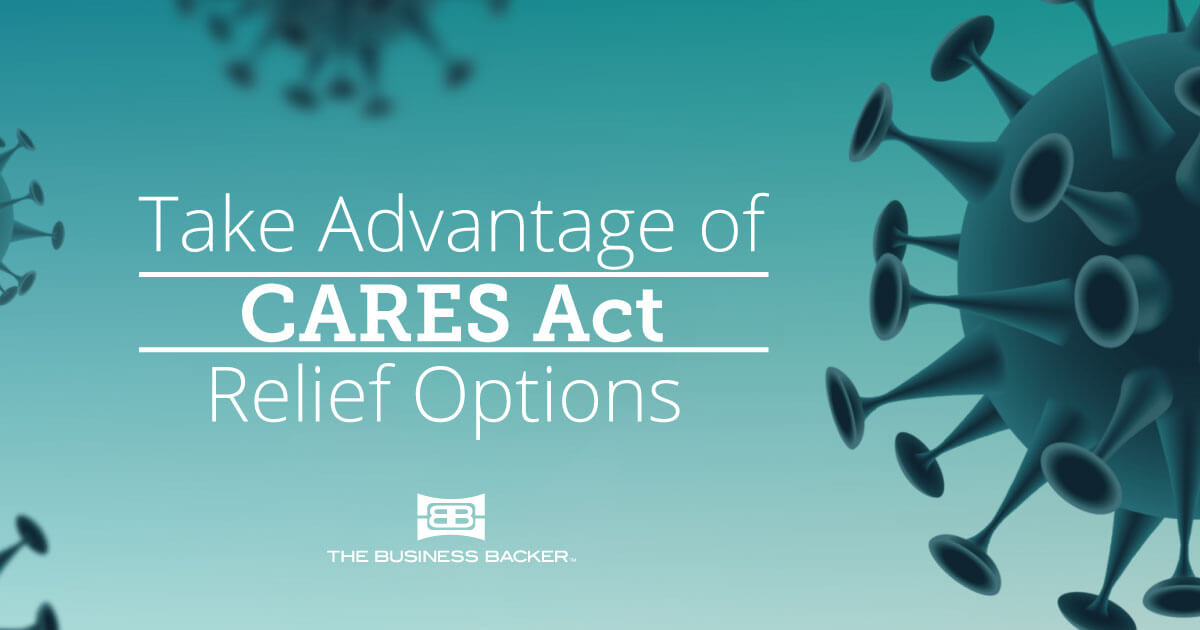 How the CARES Act Can Help Your Business
Small businesses are many of the most affected businesses by the COVID-19 pandemic. A recent study indicated that 76% of small businesses are negatively impacted by the outbreak of the virus.1 If you've found your business in the same boat, you're probably looking for ways to offset the losses for the business and your employees. While details and information regarding COVID-19 relief have been somewhat fluid, here is what we know right now.
The federal government has passed the Coronavirus Aid, Relief, and Economic Security Act. It's a $2 trillion relief package that covers many aspects of our society, including $377 billion set aside to aid small businesses.
$349 billion of that amount is for the Paycheck Protection Program, which is a loan program completely backed by the federal government but funded through SBA-approved lenders, including banks, credit unions and online lenders. These PPP loans will come with extremely low rates of 1% and carry a term of 2 years.
To qualify, companies and nonprofits must have fewer than 500 total employees, including all affiliates, subsidiaries and companies under common ownership. Certain exceptions apply for small businesses in the food service sector, franchises and SBIC-financed businesses.
A portion of the PPP loans can be forgiven. Subject to some restrictions, the portion of the loan eligible for forgiveness can include payments made during the 8-week period following your loan funding (the 8 weeks cannot go beyond June 30, 2020) for the following: payroll and benefits, interest payments on mortgages, rent payments, health insurance, and utility payments.
The amount you can qualify for depends on your payroll. To get your number, multiply your average monthly payroll expense from 2019 by 2.5. Keep in mind that payroll includes all compensation including salaries, wages, commissions, healthcare and insurance premiums.
The PPP loans were made available starting April 3, however many lenders were not ready to service the influx of applicants or fund the requests by that date. As mentioned earlier, the process is somewhat fluid — so check with your financial institutions for the most up-to-date information.
There are also Economic Injury Disaster Loans. These loans are the only form of SBA assistance not limited to small businesses. With these, businesses and private, non-profit organizations can receive up to $2 million in financial assistance (based on the extent of economic injury). Rates and terms will vary based on loan amount, but they are designed to come with low and manageable rates.
To be eligible for EIDL assistance, small businesses must have sustained economic injury and be located in a disaster-declared county or contiguous county.2
You can apply for both an Economic Injury Disaster Loan (through the SBA) and a Payroll Protection Program Loan, but there may be no duplication in the use of funds.
Both PPP loans and EIDLs will be unsecured loans that do not require personal guarantees. You may also be able to defer payments on them for up to 6 months.
Lastly, there are Emergency Economic Injury Grants. Due to the massive volume of applicants (and bogged down processing/funding timelines) for the PPPs and EIDLs, the SBA is also offering $10,000 grants to business owners that apply for the EIDL — with the ability to receive the funds within 3 days.
If you apply for an EIDL, you should request the grant for a more expedient $10,000. You can apply for the PPP, EIDL and the grant on SBA.gov or through a local SBA office.
References
1NFIB. (2020). NFIB Study: COVID-19 Impact on Small Business: Part 2.
2Benefits.gov. (n.d.). Economic Injury Disaster Loans.