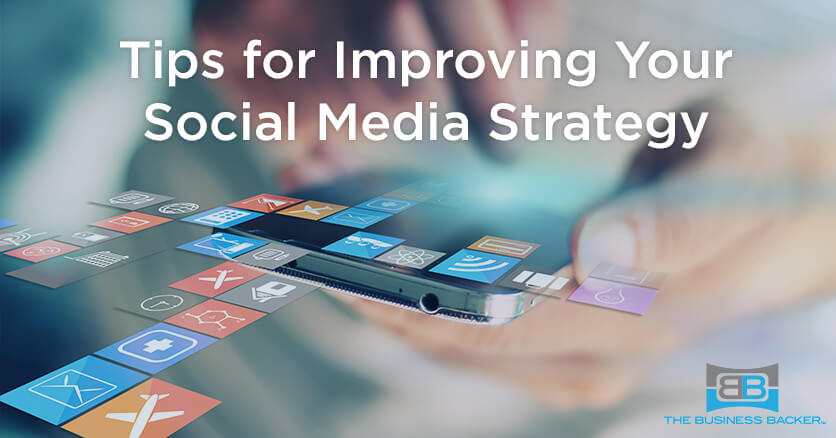 Monthly Challenge: How to Elevate Your Social Media Strategy
Whether you devour social media as part of your daily routine or you only have a Facebook account to stay connected with old friends from high school, one thing is for certain: Social media is a large component of modern marketing for your business. There are many benefits to social media marketing, like the low or non-existent cost, the ability to communicate directly to your customers and the ability to shape how people see your brand. You may already know this and are taking advantage of it, but how do you know you're utilizing these channels in a way that will best benefit your business?
We've put together a guide of some of the best practices that can be used across all social platforms to help elevate your strategy (and your business!).
Fact #1: There are 2.56 billion global mobile social media users, equaling 34% penetration globally, with 1 million new active mobile social users added every day.1
Best Times to Post
Unfortunately, there isn't a "one size fits all approach" to posting times. There are, however, a few statistics that may help guide you toward the best posting window for you:2
80% of the U.S. population is in the eastern and central time zones. If you are a national (typically online) business, consider optimizing your posting schedule to these time zones.
3:00 p.m. typically gets you the most clicks, but 1:00 p.m. will get you the most shares. Adjust based on the content of your post.
People tend to enjoy lighthearted or funny content the most on Fridays.
B2B tweets perform 16% better during normal business hours.
Twitter users are 181% more likely to be on Twitter during their commute.
The worst time on Pinterest is during work hours.
LinkedIn users are most likely to read their feed in the morning like a newspaper.
Posting a video on Instagram at 9:00 p.m. gets 34% more interaction.
As you can see, the best times to post will not only vary by business, but by platform as well. For a more thorough explanation about posting stats specific to each social platform, check out this infographic. Remember that the best way to figure out what works best for your business is to test consistently. See what times and content connects best with your audiences. If you're unsure how to understand your social media reports or how to start testing, read this blog post.
Fact #2: 71% of consumers who have had a good social media service experience with a brand are likely to recommend it to others.1
How to Respond to Your Customers
Social media is unique to most other forms of marketing because it isn't a one-way communication. Social media gives small business owners a unique opportunity to engage with their customers outside the store. There are pros and cons to this open line of communication. Fortunately, the internet provides a safe place for non-confrontational customers to address their concerns and get a solution. This also allows for more vocal customers to air their grievances, which could harm your public image. It comes down to this: You are not only solving the individual customer's problem, you're demonstrating to your entire audience (potential customers and returning customers) that you will take care of them.
There are several different approaches to managing these interactions on social media. Choose from one of these resources:
Fact #3: 90% of Instagram users are under 35 years old.1
How to Know Which Social Platforms Are Right for Your Business
When it comes to social media marketing, one of the biggest mistakes small business owners make is spreading themselves too thin. It's a rare instance that a small business owner has the ability to manage all social media platforms — generating quality content and engaging with customers — while performing all the other required responsibilities of their role. Instead, focus on building up a great presence on the platforms that make sense for your business.
How do you know which those are? Here are a few important facts to help you decide which social platforms best align with your target audience:
Facebook3
American women between the ages of 25 – 54 make up 32% and 29% of Facebook users, respectively.
Only 9% of users are between 18 – 24.
44% of active Facebook users check it several times per day.
Twitter1
78% of people who complain to a brand via Twitter expect a response within an hour.
Link clicks account for 92% of all user interaction with tweets.
Pinterest3
42% of women who use social media are Pinterest users.
34% of Pinterest users are between 18 – 29, 28% are between 30 ­– 49, a very wide demographic.
Instagram3
59% of Instagram users check the app daily.
Instagram does not allow clickable links on individual posts, adding an extra step in the customer experience.
Snapchat3
60% of Snapchat users are under 24.
More than 100 million users consume 30 minutes of content per day.
References
1Hainla, L. (August 16, 2017). 21 social media marketing statistics you need to know in 2017. Retrieved September 13, 2017, from https://www.dreamgrow.com/21-social-media-marketing-statistics/
2Ellering, N. (June 29, 2017). Best times to post on social media according to 20 studies. Retrieved September 13, 2017, from https://coschedule.com/blog/best-times-to-post-on-social-media/
3Wertz, J. (February 19, 2017). Which social media platforms are right for your business? Retrieved September 13, 2017, from https://www.forbes.com/sites/jiawertz/2017/02/18/which-social-media-platforms-are-right-for-your-business/#3af5f92c12a2