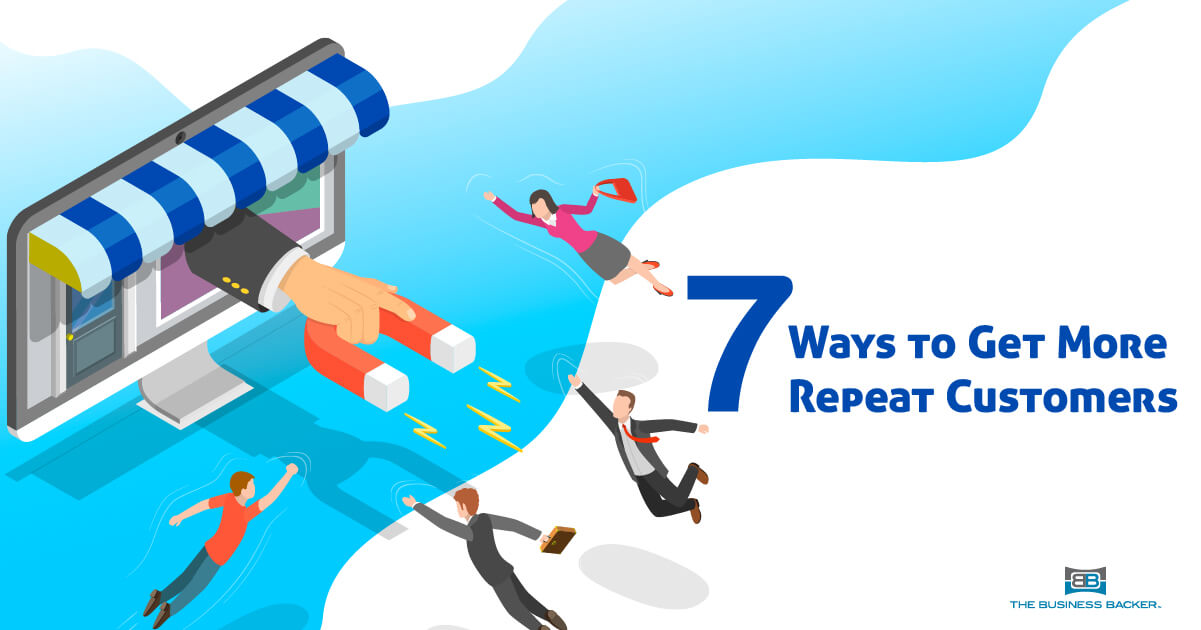 Customer Retention Strategies for Your Small Business
Repeat business is one of the best ways to keep your enterprise running smoothly. You've probably heard that new customer acquisition is much more expensive than customer retention. But did you realize that even a 5 percent increase in customer retention can boost your profits by anywhere from 25 to 95 percent?1
What convinces a person to become loyal to a particular brand? If you're opening a new business or just want to get more repeat customers through your door, these seven strategies will make people want to return.
Start With Outstanding Customer Service
1. Be Personable
Get to know those you do business with. Rather than thinking in terms of customers and clients, work on building relationships with people in your community. Learn names and introduce yourself; people will start to associate you with your company. If you're friendly, genuine and warm, customers will notice. After all, everyone likes a place where they belong, so make your customers feel like family in your establishment.
2. Hire Outgoing, Friendly Employees
If you own a neighborhood business, like a coffee shop or restaurant, your front of house employees can truly make or break the vibe of your establishment. While you know the importance of incredible customer service, not everyone has a sincere, outgoing personality that attracts people.
The employees who represent your business are responsible for maintaining exceptional customer service, no matter who's around or where they are. Look to hire employees with a staff with a similar customer-forward attitude. Make sure your staff knows the importance of exceptional customer service and, provide it to every customer, every time.
3. Follow up With Your Customers
Send out a handwritten follow-up note or give a call to check in on people who recently made a purchase to show that you really care about your customer, product and service. Don't let your relationship end just because the customer has made a purchase. Instead, ask how they're doing and whether or not they're satisfied — use this time to answer questions, provide suggestions or just get to know more about them. You could learn valuable insight about your customers this way, like what they want, need or expect from your product or service.
4. Learn to Accept Feedback
Although you'd love to provide a stellar experience to everyone, you'll likely still encounter some hiccups and make mistakes along the way. If customers aren't satisfied, and they actually voice their opinion to you, the last thing you should do is get defensive. Rather than trying to win an argument, use the opportunity to apologize and rectify the situation.
Give Customers Reasons to Return
5. Use a Loyalty or Referral Program
The right loyalty programs motivate return customers with a reward, like a heavily discounted purchase, free swag or item after so many visits or purchases. The key is to offer something that people want — find out what products or services your customers value most and offer those as the free items.
A referral program can also help you reach new customers by leveraging good relationships with your existing ones. Give select loyal customers referral cards or codes for their friends to use at your business; once the code is redeemed, their referee gets a reward or discount for use the next time.
6. Make it Easy to Buy
Use any available technology to make return visits as easy and as fast as possible. Web stores, Instagram shopping, text-based ordering and subscription models are great options that make the buying process easier. With a convenient purchasing model, you'll be able to nudge customers with an email, text message or other invitation to make a quick transaction.
Be the Industry Expert
7. Utilize Content Marketing
Content marketing can help position your company as an industry expert and strengthen your relationship with existing customers by providing value to customers. This form of marketing, anything from blogs, emails, social media, videos, whitepapers and webinars, also helps you support a longer customer cycle by engaging people at various buying stages.
References
1Vega, M. (2019). 19+ Customer Retention Statistics that Can Make or Break Your Business in 2020.