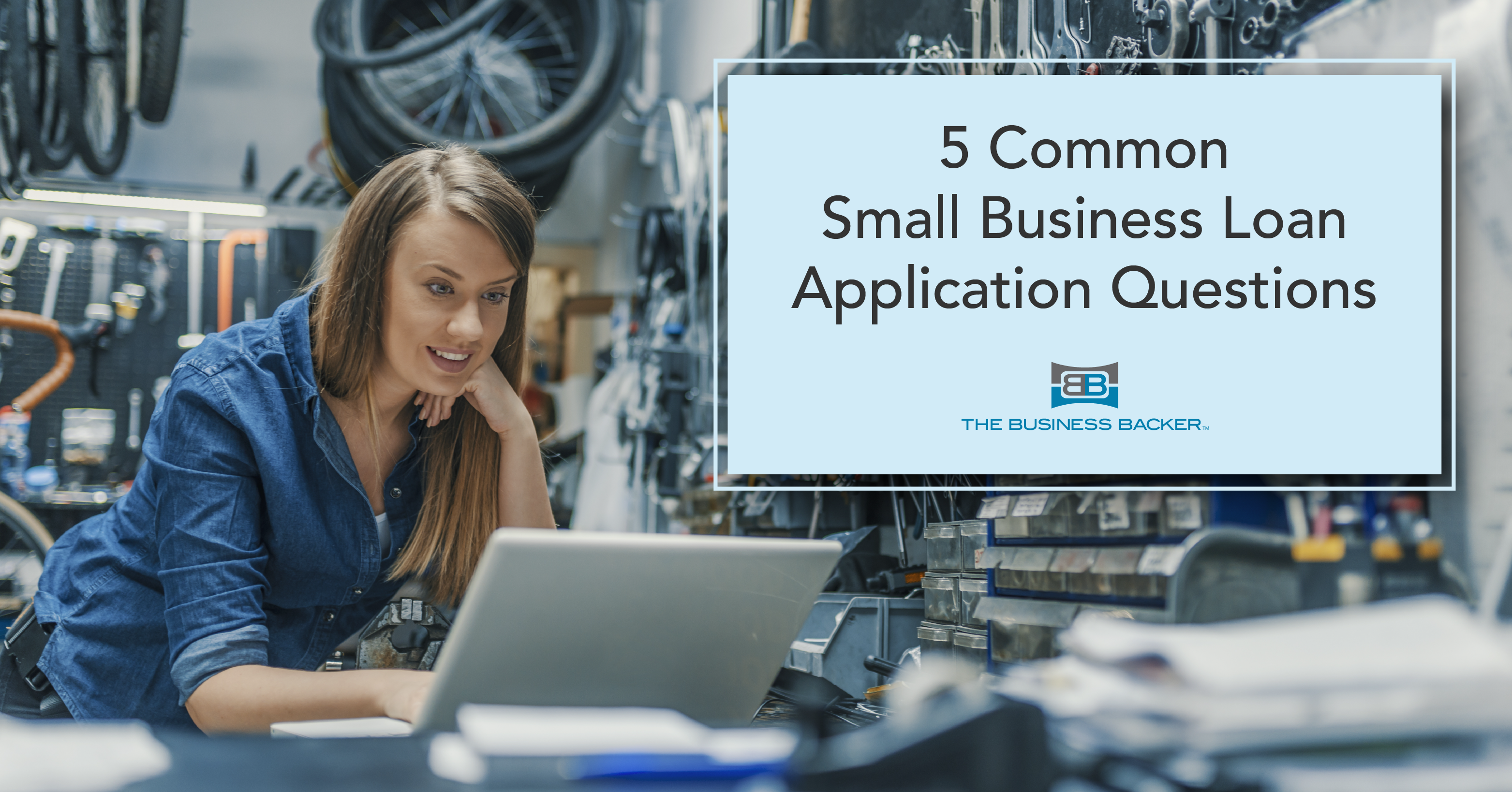 What Questions Are Asked on a Small Business Loan Application?
Taking out a small business loan can be a significant financial decision. From the research process to choosing the right type of loan, it's a good idea to be as prepared as possible when you apply for small business financing.
The same is true for filling out the business loan application. If you're ready to apply for funding, you should prepare for the types of questions that business lenders will ask.
Some business loan applications, like SBA financing and bank business loans, may have longer applications when compared to online lenders and alternative funding options. While exact questions will vary by lender and/or the type of financing, applicants can expect at least five common types of questions on a business loan application.
1. What are the administrative details of your organization?
Business loan applicants generally need to be authorized to take out capital on behalf of the company. While the authorized applicants may vary by the type of business/organizational structure, they also need to provide information of at least one business owner or partner.
Verification of your business can also help prevent identity fraud and unauthorized access to capital. The following questions can be found on a business loan application in order to verify business identification:
What is your EIN?
What is your DBA name?
What is your business address?
How long have you been in business?
2. What does your business sell/do?
Some small business creditors may ask for industry-based information in order to make a more informed lending decision. Additionally, you may see questions related to your market and/or marketing costs.
In order to verify general business information, you can expect the following types of questions about your business:
How long have you been in business?
What are your current prices for each service/product you provide?
What is your business structure type?
3. What does your credit profile look like?
Business loan applications normally include questions regarding your personal and business credit history. While specific loan requirements vary by creditor, application details and type of credit, some business lenders may also require a personal guarantee or collateral for access to capital. Business loan applicants may encounter additional questions related to credit, including:
What business debt does your business currently have, if any?
Are you willing to undergo business and/or personal credit checks?
4. How much do you need to borrow?
While you may not necessarily receive every dollar that you ask for, it's important to carefully consider your business's need for funding. Lenders want to make sure their investment will be put to good use, and that the money is in the care of a responsible employee. Small business borrowers can expect to see loan usage questions similar to the following:
How do you plan to use the funds?
Who are authorized users for the account?
5. Are you capable of repaying the loan?
Whether you apply for funds online, at a bank or via another method, business lenders will need to know whether you can reasonably afford to borrow — and repay — the loan. In order to verify the capacity to repay funds, the following types of questions are common on business loan applications:
What is your average monthly income?
How much capital do you have saved?
Can you share financial documents, including tax returns, profit and loss statements, income, cash flow and expense reports?
Actual loan application questions vary by lender, type of capital and location. Questions provided are for illustrative purposes only.
The information in this article is provided for educational and informational purposes only, without any express or implied warranty of any kind, including warranties of accuracy, completeness or fitness for any particular purpose. The information in this article is not intended to be and does not constitute financial, legal or any other advice. The information in this article is general in nature and is not specific to you the user or anyone else.