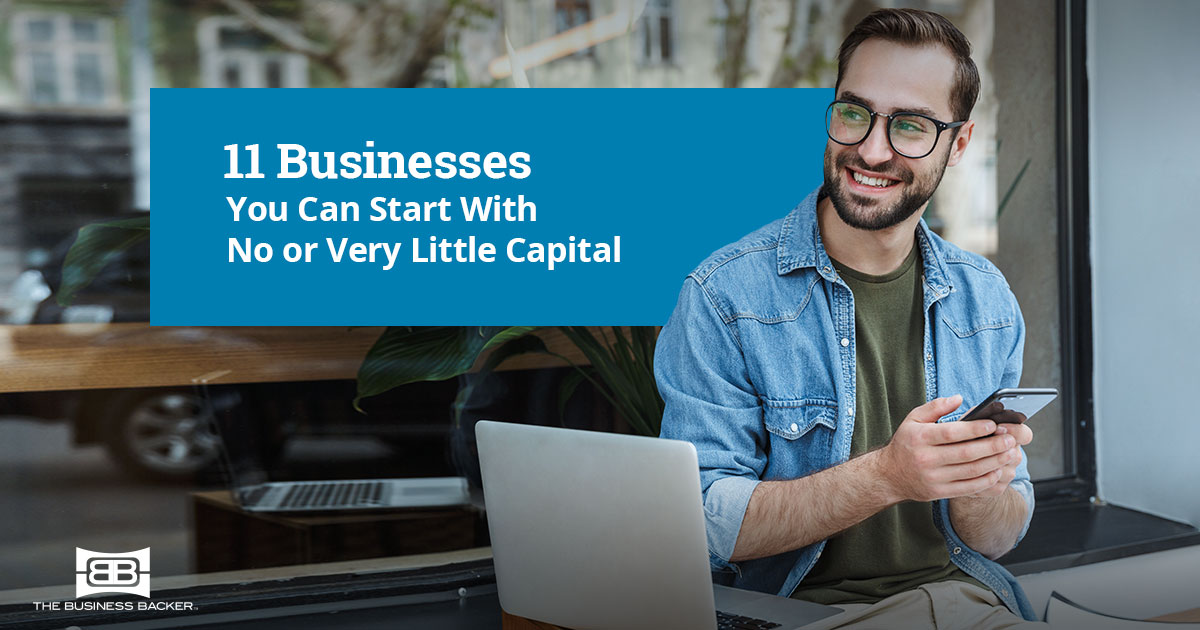 Affordable Business Ideas to Start for Under $100
Running your own successful enterprise can seem pretty far off when you're just starting out. It's even harder to hit the ground running when you can't get funding and don't exactly have a reliable business income. But if you're motivated, savvy and ready to work hard, you can actually start a successful business with next to no funding. While operating requirements will vary from state to state, you can use these eleven business ideas to start your own company for less than $100.
1. Home and Office Cleaning Service
If you have a knack for efficient deep cleaning, a mobile cleaning service might be a good fit for you. You can start with a just few general cleaning supplies and use your friends and family to build clientele and referrals, or advertise your services online.
2. Home Organizing Service
A home organizing service can set you apart since most cleaning businesses do not organize a person's belongings, which is what many people really need. Of course, you need to have stellar organization skills and a great deal of patience to be successful at this niche small business.
3. Freelance Writer, Editor or Ghostwriter
These fields will require a highly skilled writer or editor, but you can start your freelance career with a free online portfolio. If you don't have writing samples for your portfolio, you can easily create some on your own with a computer. Reach out to companies that could use some help writing their website copy to get your first clients.
4. Indoor Painting
With an indoor painting business, you don't need as much special equipment as outdoor painters might require. But you do need to be able to complete a job professionally and to the liking of your clients. Painters with unique creativity or decorative skills can charge even more for their services.
5. Internet Marketing
If you have digital marketing skills, you can get started with a little networking and a website. Internet marketers can work in practically any field in order to sell products or services online, and there are many free resources available to learn how to become a digital marketer.
6. Web Design
Many pursue a college degree in order to learn the skills required to become a web designer, but you can acquire the basics through boot camps or other accelerated programs. Once you know the fundamentals, you can start getting clients by pitching your services to companies that need a website redesign or to those that don't have any web presence.
7. Online Resale
With sites like eBay and apps like Depop, you can easily start by selling items around your own home. Not only can you seriously de-clutter your space, you can work remotely with practically no starting capital at all.
8. Dog Walker/Sitter
A dog walking or sitting service is ideal for cities, though you might have success as the only business of its kind in a smaller town. To get started, you can simply put up a few fliers in places like veterinary offices or adoption centers and set up a website. Once you have a few clients who can give you good referrals, your business can really start rolling.
9. Tutor
Are you highly skilled in a particular subject? Do you have more patience than you know what to do with? Tutors are in demand for core subjects like math, reading or foreign languages, but as long as you have people interested in learning your craft, virtually any subject can work. And if you're a parent, you can easily network with other parents to find prospective pupils.
10. Business Consultant
If you're a savvy entrepreneur, people will want to hear your expert recommendations for their own businesses. With a website, a few business cards and a LinkedIn profile rebrand, you could launch your own consultancy business. Reach out to your network and let them know you're available for business consulting needs.
11. Translator
You'll need a thorough understanding of more than one language to pursue this small business idea, but a translator service can get started with a little bit of advertising, cold calling or word-of-mouth marketing.
The internet has taken many barriers to entry out of the picture for these and other similar enterprises, so you should check out your competition before deciding on a specific venture. Of course, you may need to pay for official licensing, permits or trademarks, but these business ideas are relatively inexpensive starting points. Make sure to check with your local and state legislature to ensure you're operating legally before selling services or products.