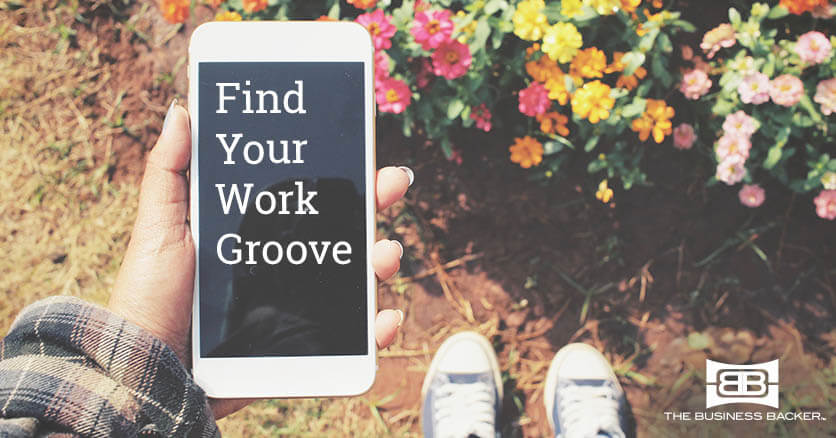 9 Apps to Help You Navigate the Work Day
Having only one or two short meetings a day would be considered a quiet day for most people. More likely, you find yourself dashing from meeting to meeting, putting out fires, checking dozens of emails and trying to find a spare five minutes to wolf down lunch — and that's all after sweating through an agonizingly slow commute into work.
It's not an ideal situation.
You can, however, help manage the parts of your work day that you have control over, and even some of those instances where you don't. From handling rush hour traffic and editing documents to setting up reminders and calendar scheduling, we've put together nine apps that will help boost your productivity and ensure you handle all your tasks and meetings with a newfound ease.
Todoist
Cost: Free
One of our top picks, Todoist is the ultimate app for the multitasking manager. The app is a means of planning out your to-do list, but it's the app's attention to detail that makes Todoist stand out from the crowd of other organization apps. You can break down big projects or tasks into smaller, more manageable sub tasks so smaller steps and decisions don't get lost in the fray. It's also a collaborative app, which means multiple people can make changes and updates to the noted projects and tasks — a boon on any big project.
TickTick
Cost: Free, extra $2.99 for Pro Subscription
TickTick is another organizational app that's similar to Todoist, but it offers some different features to help you stay on track during the day. One of the app's best features is its daily reporting, which pulls up a clean and simple list of your appointments and tasks for the day — you don't have to go in and futz with your calendar to find the information. TickTick's reminder notifications are also easy to set up and are a great way to stay on time and on track during the work day.
Microsoft Word
Cost: Free, requires subscription
Google docs are easy for sharing purposes, but most people still depend on Microsoft Word for more professional and stylized word documents. Thankfully, you can now create and edit Microsoft word docs on your phone or tablet with the Microsoft Word mobile app — a welcome opportunity for when you're on the train and don't have your laptop or access to a desktop computer. The app is free, but you must have a Microsoft Office 365 subscription in order to download.
Adobe Reader
Cost: Free
Like the Microsoft Word app, the Adobe Reader app is an essential. The app's functionality is nearly the same as the desktop version, which means you can view, annotate and review documents right on your phone. The developers even made sure to include the electronic signature function so you can fill out forms and sign with your finger or use your saved signature.
Dropbox
Cost: $9.99 monthly, up to $99.99 yearly
Don't let the cost scare you away. Dropbox is consistently one of the highest rated pieces of storage software available. The Dropbox app is an extension of the cloud-based platform that you can read more about on its website — at its core it's a storage system, but it offers a multitude of helpful features. Dropbox even has a business option with features like connected accounts, version history, file recovery, tiered admin levels, activity tracking and more. If you haven't looked at using Dropbox before, now might be a great time to do so.
WolframAlpha
Cost: $2.99
Math is an inescapable feature of running a small business, and getting bogged down in calculations can really back up your schedule. The WolframAlpha app can help you speed through any number of computations. You'll probably get the best use out of the app's Money and Finance section, which offers specifics like wages and sales tax.
Pocket
Cost: Free
If you're scrolling through your newsfeed or checking in on LinkedIn and spot an interesting article, chances are you don't have time to read it right then. Pocket is an excellent app for saving articles (and videos!) for later. It offers the traditional saving option of a reading list like your web browser offers, but Pocket gives you the freedom to save from apps like Twitter as well. The best thing about this app: There's no storage limit, so you can save as much as you want.
Google Keep
Cost: Free
Sticky notes are great for jotting down a quick note when you're in a pinch. But when you're away from your desk or sitting in a meeting, you might not have a note nearby. Google Keep is a great solution for digitizing your notes. Not only can you jot down your thoughts, you can also organize each sticky note by color — just like you would with the paper versions. You can even record your notes via audio if your hands are full.
Waze
Cost: Free
Unless you're part of the small percentage of people who work from home, there's a good chance you commute to work every day. Your commute isn't technically "work," but it impacts your mood and, of course, what time you get to work. Waze is one of the highest rated traffic apps available. This unique traffic app integrates updates from real-life drivers like yourself, which means it often has real-time reporting on slow spots, accidents and major traffic jams. Plus, it has a detour routing feature to help you avoid the worst of the morning and evening rush.
References:
Attkisson, A. (March 14, 2017). 8 iPhone Apps to Plan Your Workday. Retrieved April 1, 2017 from http://www.businessnewsdaily.com/5776-iphone-apps-to-plan-your-workday.html
Smith, M. (n.d.). 10 awesome productivity apps to help manage your hectic life. Retrieved April 1, 2017 from http://www.lifehack.org/articles/technology/10-awesome-productivity-apps-help-manage-your-hectic-life.html