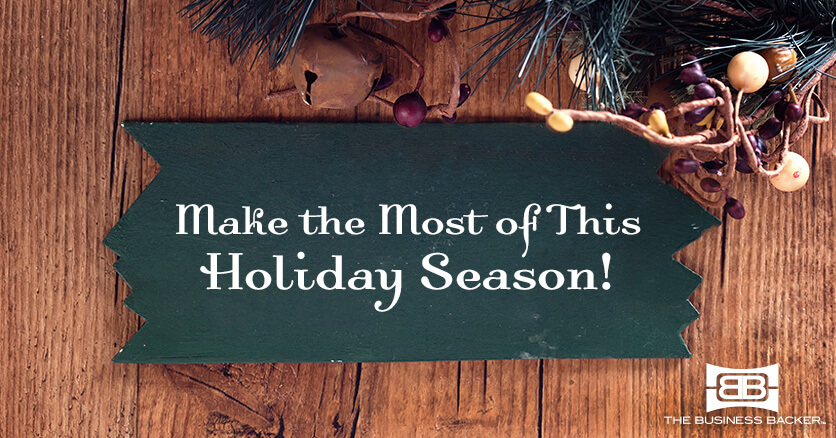 6 Tips to Thrive Through the Holidays
The holidays are a big time of year for any business. Depending on the nature of your small business, the holidays may even be your busiest time of year. If so, you are probably familiar with the preparation this season includes, but it's never a bad idea to consider new ideas to keep you fresh. And if you're a newer business, you may find that these tips can keep your business prepared to maximize the holiday boom for many years to come. Here's wishing you a rewarding holiday season both financially and personally.
1. Prepare Holiday Schedules
This is one you'll want to address early on. Hopefully by the time you're reading this you'll at least have an idea of what kind of time off your employees will be looking for and what you're capable of approving. Make sure to set a certain date for your employees to submit any time off requests so you can make the schedule accordingly. Also be sure to notify your employees (and your customers) of any special holiday hours that you'll be operating.
2. Stock up on Inventory
This may sound like a no-brainer, but understand your vendors and suppliers will be under pressure to fulfill orders. They may have a deadline you need to order by to get you the product you need in time for your busiest days. Make sure you mark these deadlines down and get all of your orders in with plenty of time. After all, you can't sell what you don't have!
3. Decorate
Decorating is certainly more important for some small businesses than others, and it comes down to the environment you are trying to create for your customers. If your business is a store or restaurant that customers spend a good amount of time in, you'll want to invest more time in creating the holiday feel. For most people, the holidays are a special time of year, and you'll want them to have that special feeling when they're engaging with your business.
4. Ramp up Your Digital Presence
With so many pressing issues during the holidays, it's easy to get caught up in just the things that are right in front of your face and most physically actionable. But don't neglect the aspects of your business that live in the digital space. Many of your customers will be using the internet to search for deals, make holiday plans and shop for gifts. Be sure that your website and social media channels are properly prepared and ready to convert the extra holiday traffic. You may even want to consider offering special promotions for online customers.
5. Segment Individual Events Within the Season 
Most holiday marketing has a tendency to put on a one-sized-fits-all strategy and co-opt all holidays into an amalgam of holidays that we simply refer to as the "holiday season." There are ways to highlight the individual holidays and events within this season, and do so in a tactful manner. Consider offering events and promotions for the following occasions:
End of autumn
Beginning of winter
Winter break (for students)
Kwanzaa
Hanukkah
Christmas
New Year's Eve
New Year's Day
6. Market for the New Year
If you're offering holiday promotions, why not make some of the incentives good for a period of time after the holiday season? The months after the holiday season can be notoriously slow for many industries, so providing an incentive for customers to come back in the months ahead is a smart practice.