Kenneth Gluski DDS
Funding Without Hidden Fees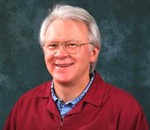 "After my previous experience with banks and other funding companies, I was shocked and pleased with The Business Backer's quick and easy process. Not only was I getting lower rates, I was also getting my funds when I needed them and was never blindsided with hidden fees."
Dr. Kenneth Gluski – Kenneth Gluski DDS
Dr. Kenneth Gluski has spent more than 35 years improving smiles, beginning his career as a Captain and General Dentist for the US Army to later practicing family dentistry in a small Oklahoma town. Dr. Gluski then realized his professional goal and opened a second practice, Kenneth Gluski, DDS, PC Family Dentistry and Orthodontics in Galveston, Texas. Dr. Gluski and his team of six full time employees provide all hygiene and preventative services, orthodontics, oral surgery, endodontics, periodontal treatment, cosmetic dentistry, crowns and bridges and pediatric dentistry. With a complete menu of services, Dr. Gluski's patients rarely have to travel out of town to see specialists, saving them time and expenses.
Economic Decay
In addition to his all-inclusive family dentistry practice, Dr. Gluski also owns the building that houses his practice. Managing and updating his equipment while keeping up with building additions and improvements meant frequent visits to the bank to obtain small business financing for the busy dentist's projects and repairs.
Then in 2008, Hurricane Ike struck Galveston and left the island with a historical amount of damage and a crippled local economy. Combine that with a slowing national economy and a new and very different financing problem was born.
"The banks were tough to deal with. Although I had a steady practice and good relationship with my bank, I couldn't get the funding I needed or it took a very long time to get approved," said Dr. Gluski.
Feeling like he was out of options, Dr. Gluski researched alternative funding.
"I decided to try a funding company to get the money I needed," Dr. Gluski stated. "It seemed like a perfect fit for my situation, but I quickly learned that although they claimed to have the 'lowest rates,' I was paying much more than what was presented to me."
Getting Relief
In 2011, frustrated with hidden fees and slow approvals, Dr. Gluski came across The Business Backer and had a conversation with an experienced Financial Advisor. After reviewing his options and filling out a quick application, Dr. Gluski was approved for the funds he needed and received them in a matter of days.
"After my previous experience with banks and other funding companies, I was shocked and pleased with The Business Backer's quick and easy process," said Dr. Gluski. "Not only was I getting lower rates, I was also getting my funds when I needed them and was never blindsided with hidden fees."
By choosing The Business Backer for multiple funding deals, Dr. Gluski saved $50,000 in fees that he would've received from his previous funding company. The savings alone could fund a building addition he otherwise couldn't afford!
Dr. Gluski continues to run a successful and growing practice and turns to The Business Backer if he needs help keeping up with his growth. With The Business Backer as a trusted source, Dr. Gluski never has to worry about adding new chairs or parking spots for the smiling people of Galveston.