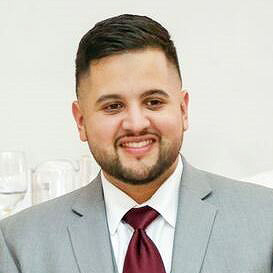 ADAM ALVARADO
SENIOR FUNDING ADVISOR
Hi! My name is Adam Alvarado and I am a Senior Funding Advisor here at The Business Backer. I was born and raised on the south side of Chicago and attended the University of Illinois at Chicago, where I studied Political Science. I began my career in the financial world as a Financial Advisor with New York Life, where I learned personal finances for two years. After that, I was given the opportunity to join an amazing company: The Business Backer. Here I have the opportunity to help many small business owners take the next step in their journeys in growing their businesses!
I am a huge sports enthusiast and love to play baseball, basketball and water polo. Many consider me to be a fantasy football guru so don't hesitate to ask me for advice — I am the reigning champion in the Chicago office! In my down time I love to hang out with my wife, try out new food, have great conversations, and travel.
Contact Me !
Call my direct line
513-792-6831