LEADERSHIP
The Business Backer was started in 2007 by a team of small business owners who knew there was an easier, more transparent way to secure financing for small businesses.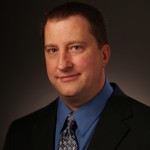 The Business Backer (TBB) wishes to acknowledge the contributions of co-founder and past-Chairman, 

Scott

 Avera, serial entrepreneur, for recognizing the needs of small businesses and crafting innovative financing solutions.  

Scott

 played an essential part as an active contributor building award winning platforms and the organizations supporting those platforms from the ground up for the benefit of entrepreneurs everywhere.