COVID-19 Small Business Resource Center
We're here to help keep you informed of the latest COVID-19 information and government assistance programs. We've also updated our FAQ page to address your questions.
Federal Assistance
COVID-19 continues to present financial challenges for many small businesses. To provide relief, the government recently passed the Consolidated Appropriations Act, 2021. This new bill has extended the Paycheck Protection Program (PPP) and enhanced other existing relief programs provided under the CARES Act. It also includes new forms of relief for businesses.
Paycheck Protection Program
On January 11, 2021, the Small Business Administration (SBA) restarted the Paycheck Protection Program (PPP). The expanded program provides more than $284 billion in forgivable PPP Loans for both existing and new borrowers, extending relief to March 31, 2021.
Who qualifies for a PPP Loan?
The following types of businesses and entities are eligible for a First Draw PPP Loan:
Businesses with 500 or fewer employees
Entities that meet the SBA industry-based size guidelines for small businesses
Nonprofits, sole proprietorships, self-employed individuals, independent contractors (e.g., gig economy workers) as well as tribal and veteran organizations that meet the above criteria
Will I be able to get a second PPP Loan?
In order to be eligible for a Second Draw PPP Loan, you must:
Have previously received a PPP First Draw Loan, and will use, or have used, the full principal amount for approved expenses
Be able to show proof of 25% or more gross revenue loss from 2019 to 2020
Have 300 or fewer employees
What Is the maximum amount of a PPP Loan?
The maximum amount you can borrow with a PPP Loan is equal to 2.5 times your average monthly payroll costs from 2019 or 2020. Borrowers in the accommodation and food services industries may borrow up to 3.5x the average monthly payroll costs for the same time period. Eligible first-time PPP borrowers may apply for a First Draw PPP Loan up to $10 million. Most small businesses interested in a Second Draw PPP Loan may borrow up to $2 million.
What are the new rules for PPP Loan forgiveness?
To be eligible for full loan forgiveness, First and Second Draw PPP borrowers must meet the following criteria within 8 to 24 weeks of receiving the loan:
Loan funds are only used for eligible expenses, including:

Payroll costs
Operational expenses
Supplier costs
Worker protection expenses
Covered property damage costs
Rent, covered utilities or interest on a mortgage (no prepayments)

A minimum of 60% of the funds are spent on payroll expenses
Compensation and employee levels are maintained
All PPP borrowers need to apply for forgiveness with each new loan and/or respective lender.
Are expenses paid for with my PPP Loan tax deductible?
Yes, you can claim normal tax deductions for business expenses covered by both First and Second Draw PPP Loans. This includes business expenses paid for with forgiven PPP Loans, as well as Economic Injury Disaster Loan (EIDL) funds.
When will I have to start paying my PPP Loan back?
If you apply for loan forgiveness within 10 months after the end of the covered 8- to 24-week period after you receive your funds, PPP Loan payments will be deferred until you have applied for and received a forgiveness decision from the SBA. Interest will continue to accrue during this time.
If you apply for loan forgiveness after that 10-month mark, but before the maturity date of your PPP Loan (i.e., the date on which the final payment of the loan is due), then PPP Loan payments will no longer be deferred, and you will have to begin making loan payments to your PPP lender. Once you have received a forgiveness decision from the SBA, depending on the approved loan forgiveness amount, your PPP lender may have to reimburse the payments you've already made.
If you do not apply for loan forgiveness, payments will be deferred for 10 months after the end of your covered period.
For more information on the program, please visit SBA.gov.
Additional Relief for Small Businesses
Economic Injury Disaster Loan (EIDL) Program
Businesses that have been impacted by COVID-19 can still apply for a low-interest disaster loan from the SBA. Learn more about the EIDL program.
Employee Retention Tax Credit
To help keep employees on your payroll, your business may be eligible for a tax credit equal to 50% of up to $10,000 in wages. For more information, visit IRS.gov.
A Savings Opportunity for You, Your Business and Your Employees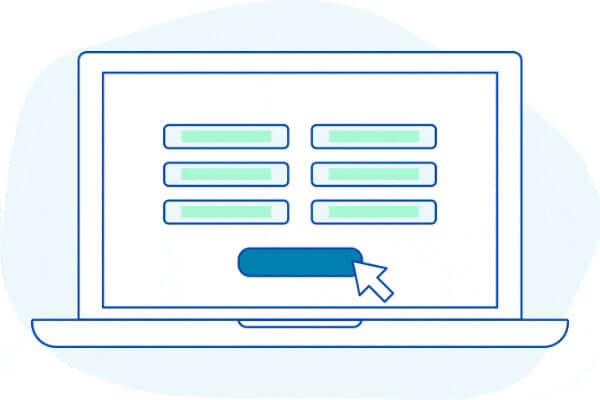 We've partnered with Entertainment®, the leading provider of national and local discounts in the U.S., to give you and your employees up to 20 access codes for exclusive discounts, deals and special offers. Our partnership with Entertainment® also includes an easy and risk-free advertising program for small businesses in a wide range of industries. This convenient solution can connect you with millions of consumers through mobile, online and printed discounts.
Entertainment® is not an affiliate or agent of The Business Backer. The Business Backer makes no representations, warranties, or guarantees about the services or information provided by or through Entertainment®.
Helpful COVID-19 Posts From The Business Backer's Blog
Recommended Resources
Stay informed on COVID-19 with even more helpful resources for small business owners.