×
Due to the impact of the COVID-19 pandemic, we are temporarily not accepting new customer applications. If you are an existing customer and have a question about your account, please reach out to service@businessbacker.com.
COVID-19 Small Business Resource Center
We are here to help keep you informed of the latest coronavirus disease (COVID-19) information and government assistance programs. We've also updated our FAQ page to address your questions.
Federal Assistance
Small businesses are facing unprecedented challenges with the current pandemic. To provide relief, the government passed the Coronavirus Aid, Relief and Economic Security (CARES) Act. Under the CARES Act, the Small Business Administration (SBA) provides funding to small businesses through the Paycheck Protection Program (PPP) and Emergency Injury Disaster Loan (EIDL) Program.
The PPP provides forgivable loans to small businesses to cover payroll and other expenses during COVID-19.
Paycheck Protection Program
On June 5, 2020, President Trump signed into law the Paycheck Protection Program Flexibility Act of 2020 (PPP Flexibility Act) which provides for greater flexibility for both existing and new borrowers under the Paycheck Protection Program (PPP). Here is the most up-to-date information about the program.
Who is eligible?
Eligible businesses are those with fewer than 500 employees that were operating as of February 15, 2020.
The August 8, 2020 deadline to apply for a PPP loan has passed. As such, the SBA is no longer accepting applications.
Eligible businesses also include nonprofits, sole proprietorships, self-employed individuals, independent contractors (e.g., gig economy workers) and veteran organizations.
How much can I borrow?
Eligible recipients may qualify for a loan up to 2.5 times their average monthly payroll costs.
The maximum loan amount is $10 million.
Loans will have an interest rate of 1%.
The minimum maturity date for unforgiven portions of PPP loans issued after the enactment of the PPP Flexibility Act is five years.
For loans issued before the enactment of the PPP Flexibility Act, the minimum maturity date is two years. However, lenders and borrowers may mutually agree to modify the maturity terms of a covered loan issued before the PPP Flexibility Act.
The maturity date is the date on which the final payment of the loan is due.
What are the conditions for forgiveness?
Applications for forgiveness are now open. For more information, visit the Department of Treasury FAQs.
To be eligible for forgiveness, at least 60% of the loan proceeds must be spent on eligible payroll costs. The remaining 40% may be spent on any combination of eligible payroll and/or eligible non-payroll expenses relating to mortgage interest, rent or utility payments.
The period during which borrower expenditures are eligible for forgiveness is 24 weeks after the loan disbursement date or December 31, 2020, whichever date comes first.
A borrower who received a PPP loan prior to the PPP Flexibility Act, may elect to retain the original eight-week loan forgiveness covered period.
Borrowers have until December 31, 2020, to re-hire full-time equivalent (FTE) employees or eliminate any reduction in salary that occurred between February 15, 2020, and April 26, 2020.
Between February 15, 2020, and December 31, 2020, loan forgiveness is determined without the need to re-hire FTE employees if the borrower in good faith is able to document:

Its inability to rehire individuals who were employees as of February 15, 2020; and its inability to rehire similarly qualified employees for unfilled positions on or before December 31, 2020; or
Its inability to return to the same level of business activity that the business was operating at before February 15, 2020, due to compliance with federal requirements or guidance issued by the Secretary of Health and Human Services, the Director of the Centers for Disease Control and Prevention, or the Occupational Safety and Health Administration, related to worker or customer safety requirements related to COVID-19.
When will I have to start paying the loan back?
The deferral period for PPP loan interest, principal and fees ends on the date on which the amount of forgiveness is paid by the SBA to the lender.

The lender is the intermediary between the SBA and the borrower.

A borrower has 10 months to apply for forgiveness with the lender. If they don't apply for forgiveness they will be required to begin paying principal, interest, and fees on the full amount of the PPP loan.
Emergency Injury Disaster Loan Program
The EIDL program provides loans and grants to small businesses in response to the COVID-19 pandemic.
Who is eligible?
Small business owners in all U.S. states and territories.
How much can I borrow?
Eligible applicants can receive working capital loans of up to $2 million.
Applicants can apply for an Economic Injury Disaster Loan advance of up to $10,000. If approved, this loan advance will not have to be repaid.
What can I use the money for?
These loans can be used for essentially any business purpose, such as paid sick leave, payroll, buying materials, making rent and repaying obligations. The funds are not supposed to be used for physical repairs, expansions, bonuses or refinancing long-term debt.
For more information on the program or to apply, please visit SBA.gov.
A Savings Opportunity for You, Your Business and Your Employees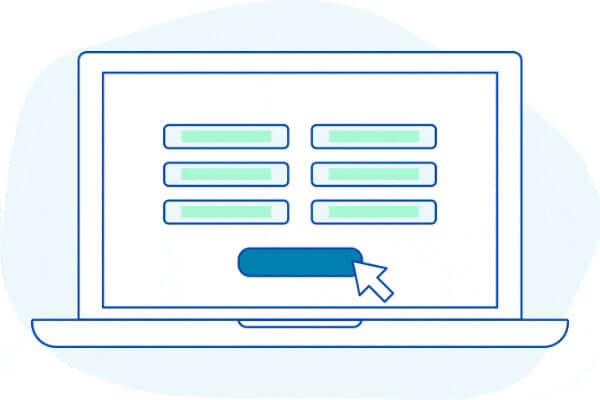 We've partnered with Entertainment®, the leading provider of national and local discounts in the U.S., to give you and your employees up to 20 access codes for exclusive discounts, deals and special offers. Our partnership with Entertainment® also includes an easy and risk-free advertising program for small businesses in a wide range of industries. This convenient solution can connect you with millions of consumers through mobile, online and printed discounts.
Entertainment® is not an affiliate or agent of The Business Backer. The Business Backer makes no representations, warranties, or guarantees about the services or information provided by or through Entertainment®.
Helpful COVID-19 Posts From The Business Backer's Blog