Blis Salon & Day Spa
Business Expansion Capital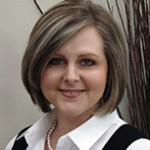 "We have stopped shopping around for banks and are focused on our one-on-one relationship with The Business Backer… If we need funding within 24 hours, I know The Business Backer can make it happen."
Jennifer Godfrey – Blis Salon & Day Spa
Blis Salon & Day Spa is a growing, full-service spa that opened in 2006 near Charlotte, North Carolina. The business was started by Jennifer Godfrey, a 16-year veteran of the hair-care industry, and Nick Godfrey, a former builder of custom homes. The salon has serviced more than 30,000 customers since it began five years ago, and is one of only 16 locations in the world to specialize in Ouidad Signature In-Salon Services, a cut and style method developed especially for curly hair.
Riding the Wave
For the Godfrey's, self-employment is in their blood, with Jennifer working as a stylist and Nick in the custom-home building trade for a number of years. In 2006, they decided to open their own salon, with Jennifer handling the customers and Nick managing the day-to-day operations of the business. As the Godfrey's described it, business the first three years was both "amazing and profitable." In 2009, things came to a "screeching halt."
"Prior to 2009, I could walk into a bank and get a loan the same day," said Nick. "Then in 2009, I couldn't get the banks to talk to me about a loan. The same banks I had visited on a regular basis changed their requirements, stipulations were a lot tighter and open lines of credit went from $50,000 to $10,000. Other funding sources also disappeared, and the guy that would come into the salon with a handshake deal could no longer offer anything."
For Blis, the inability to get the credit and small business loans it needed impacted business significantly. While business slowed down as a result of the economy, the Godfreys also did not have the liquid resources they needed to fully meet their operations requirements or to increase the types of products and services that customers wanted.
Finding Capital
The salon regularly gets calls for credit card machines, equipment lending services, vendors and cash advance opportunities, and for the most part, the Godfreys have ignored them. When a partner of The Business Backer called Nick, he decided to listen. The Business Backer provides custom personalized solutions for small businesses in need of funding for everything from renovations and payroll to expansion and capital equipment purchases.
For Blis, it was about having the capital to update its 4,500 square foot facility and add new services.
"To continue to attract new customers and bring existing customers back again and again, we needed to continue to update our salon and to expand the number of customer services to allow Blis to accommodate larger parties so friends and family can come together to experience massages, facials and other services.
"Since we have added these rooms and services, we have noticed a change," commented Nick. "We are already up 12% in 2010, and we are currently working on another deal with The Business Backer to expand our spray tanning capacity and add three new rooms. There is a big demand for spray tanning services, and having the funding available for expansion will allow us to keep pace."
Black and White
The Godfrey's have stopped shopping around for banks and are focused on the one-on-one relationship they have with The Business Backer. For Nick and Jennifer, working with The Business Backer has no hidden catches.
"Everything is spelled out in black and white," stated Nick. "I am a firm believer that if someone does good for me, I will do good for them. They have proven that to me time and time again. The more you do with The Business Backer, the better the relationship gets. That is why I will continue to work with them. If I need funding within 24 hours, I know The Business Backer can make it happen.